Drake love for reggae/dancehall music is no secret, after all he has been close friends with two of the biggest stars in the genre, Mavado and Popcaan.
The Toronto emcee have been creating some buzz on social media after premiering his new video "Hotline Bling" on Monday night. Thanks to some smooth moves and a 'bruk' out session in the end.
WATCH: VIDEO: Drake – Hotline Bling
Drake reps are telling us that the choreography in the video is hugely influenced by dancehall. That is no surprise since the female you saw Drizzy dancing with is famed Jamaican choreographer Tanisha Scott, who now resides in his hometown Toronto.
"If you're a hardcore dancehall fan or know about the latest dance moves in dancehall session in Jamaican then you will immediately recognized them in the video," a rep for the rapper told Urban Islandz.
"We try to get as much Caribbean feel into it as possible using a lot of colors and Tanisha was the go to person for that. Director X did marvelous job in making the vision come together," his rep added.
Tanisha Scott has done choreography for some of the biggest name in hip hop, R&B and pop music including Beyonce, Rihanna, Pharrell Williams, Alicia Keys, Whitney Houston and more. You can also remember her as the leading lady in the video for Sean Paul's mega hit single "Gimme The Light," "Like Glue" and "Get Busy."
Scott has also toured with Rihanna on her Loud tour as the lead choreographer and also worked with her on several of her music videos including "What's My Name," "You Da One," and "Rude Boy."
In 2004, she was nominated in the Best Choreography category on MTV Video Music Award for her work on Sean Paul's video "Like Glue."
Drake's rep told us that the rapper has known Scott for years and choose her because of her track record to infuse dancehall moves into mainstream music.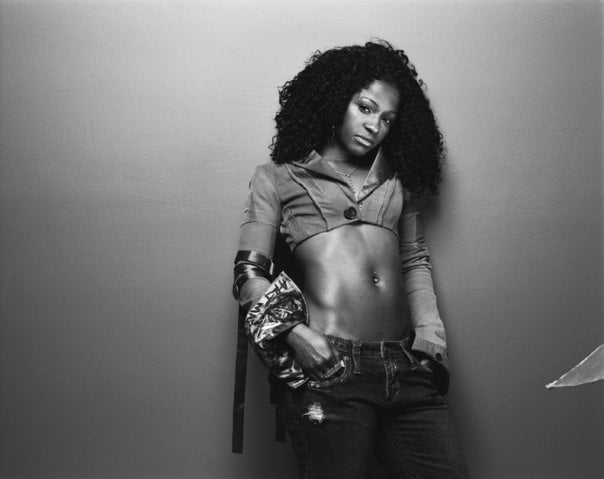 During a recent interview with The Fader, Drake spoke about the whole "Hotline Bling" and "Cha Cha" connection to dancehall music.
"You know, like in Jamaica, you'll have a riddim and it's like, everyone has to do a song on that," the Young Money emcee said. "Imagine that in rap, or imagine that in R&B. Imagine if we got one beat and every single person—me, this guy, this guy, all these guys—had to do a song on that one beat. So sometimes I'll pick a beat that's a bit, like, sunnier, I guess is the word you used, than usual, and I just try my hand at it. And that's kind of what 'Hotline Bling' was. And I loved it. It's cool. I've been excited by that sort of creative process."