Vybz Kartel could be reigniting his beef with his old and new nemesis Mavado and Alkaline respectively.
The incarcerated dancehall deejay just released a new gritty single titled "Which League" where he took some serious shots another other artists.
Kartel fans on social media are saying the track is a response to Mavado's smash dancehall hit "My League" released in June on the Liquor Riddim.
"Dem nuh in a my league / Nuh in a my league / Dem a hype wid a likkle bit a money and weed / Nuh reach no weh, and a seh dem a lead," the Gully Gad sings.
The former Portmore Empire boss showcased his lyrical prowess over a hard hitting beta produced by TJ Records.
"Have you ever see a killer kill a shadow dawg / Step in a yo yard, catch you in a yo dirty draws / Two stuck in a yo f***ing heart / A which league dem a play dem a juggle ball? / Addi a go kill everybody before second half / All when you buy lotto ticket you nuh stand a chance / You and yo batty man friend dem weh bad a dance," Vybz Kartel deejay.
Listen to both songs below.
Mavado and Vybz Kartel were involved in one of the most infamous feuds in dancehall history between 2005 and 2008. The two artists have since settled their differences following a peace treaty organized by the Jamaican government.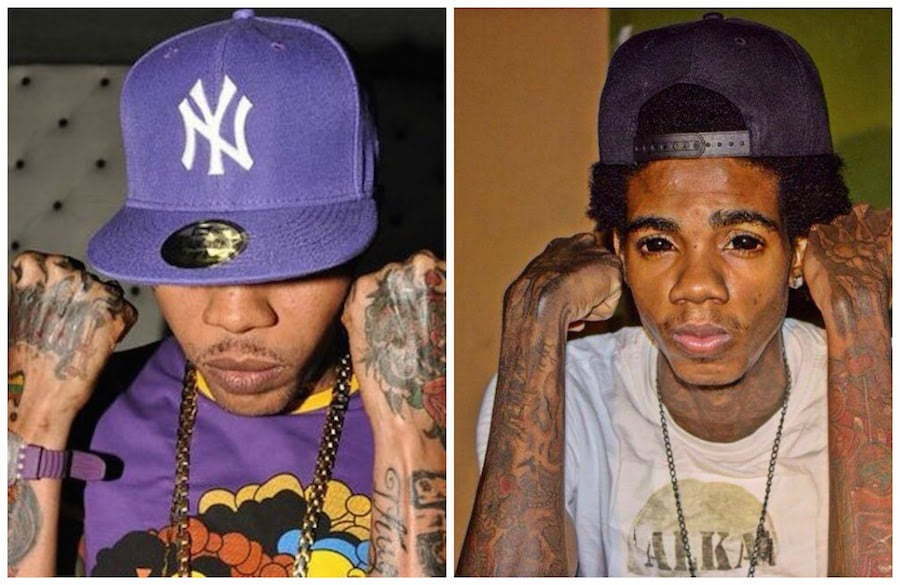 Alkaline found himself on the wrong side of Kartel's fans who accused him of copying the deejay's image and signature flow.