Chris Brown is making it clear that he has no problem with whoever his ex-girlfriend Rihanna dates.
The R&B singer came under fire from Rihanna fans this week after he allegedly got upset about she dating Travis Scott.
SEE ALSO: Chris Brown And Rihanna Fallout Over Travis Scott Relationship
The two have been romantically linked for a few weeks now but the icing on the cake was when a video show the two of them making out and dancing at her NY Fashion Week party.
Sources say Chris Brown felt like Travis Scott is a major downgrade from her previous exes including himself. But now his people are telling us that Breezy never said that and in fact has no problems with who Rihanna dates.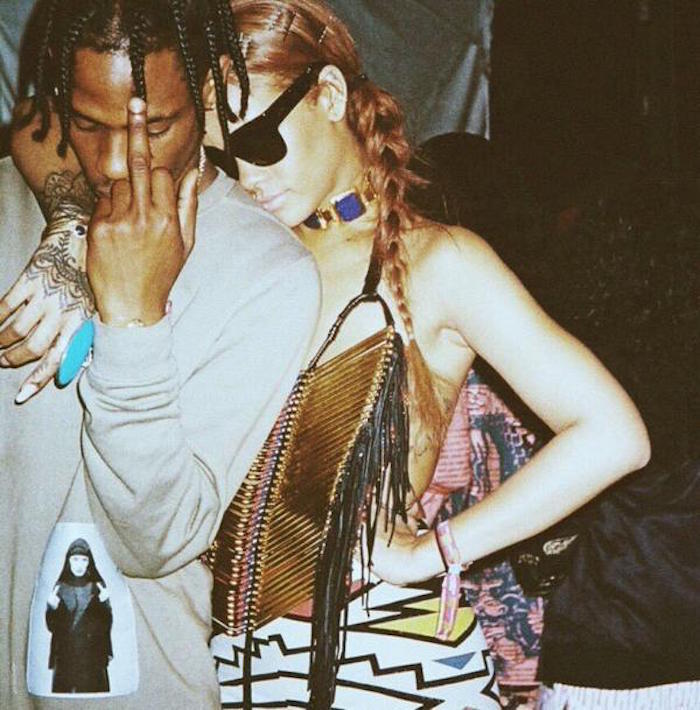 "Chris and Travis are friends and so does he and Rihanna so there is no ill feelings or anything like that these are all BS," sources told Urban Islandz. "Breezy has mad love for Rihanna and and want her to be happy with whoever she chooses to date so all this rumors are not true."
SEE ALSO: Chris Brown Reunite With Royalty On Stage At His Concert
His people also told us that Breezy never tried to interfere with Rihanna love life in anyway.
"People should just let these two get on with their lives and stop tryingh to always link them in every situation because they are both doing their thing and are both living their separate lives," sources reveals. "RiRi and Chris are two dope artists who had a history and that is all in the past. None of them are interfering with each other lives so folks should let them be them and let them continue to make great music."
Both Chris Brown and Rihanna are working on upcoming albums. Breezy confirmed that his new project is coming this fall, while the Bajan pop star has not given her's a release date.
The ex-couple remained friends despite their bitter split in 2013.