Chris Brown new album will be featured by two of the most important women in his life, Rihanna and Royalty.
The R&B singer announced on Saturday that his new album will be titled Royalty. But sources are also telling us that his daughter and ex-girlfriend will be featured on the upcoming album, due this fall.
"MY NEW ALBUM WILL BE NAMED "ROYALTY"," Brown tweeted.
MY NEW ALBUM WILL BE NAMED "ROYALTY"

— Chris Brown (@chrisbrown) August 22, 2015
"There will be some big surprises on this project in the form of Rihanna and Royalty," a highly placed source revealed.
"It's been a while since they have collaborated together and they also have previously recorded tracks that can also be used but it seems like they are making something new from scratch," sources said. "Breezy really see a star in the making with Royalty, so he is trying to groom her from a young age like a lot of celebrities do. Her vocals will be on the project."
Chris Brown has not announced a release date for the album, but fans can look for it sometime in the fall.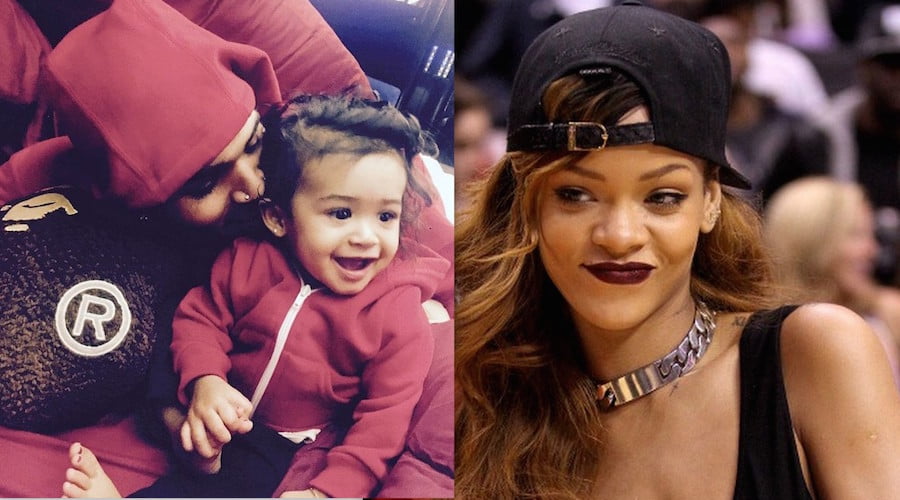 Rihanna has also been busy working on her eight studio album which has yet to get a title or release date, but all signs are pointing to sometime this year. She has already released several new singles including "BBHMM," "FiveFourSeconds," and "American Oxygen."
Brown has been having a hard time lately spending time with his daughter Royalty due to some baby mama drama. Nia Guzman recently file court documents requesting that he only get supervised visits because he is a bad father.
Basically, she is saying that she don't trust Brown to care for their daughter. He is hitting back saying that her request is ludicrous because he is a great father to Royalty.
Guzman also want a huge increase in their child support agreement, but Brown is saying that her request is ridiculously high.
A judge will decide on their custody agreement and child support.