Chris Brown is still bitter about his split with Karrueche Tran earlier this year. The "Loyal" singer is telling his friends that the actress abandoned him when he needed her the most and that Royalty was conceived while they were on break.
"He was depressed and angry after learning that he fathered a daughter that was almost one year old at the time," sources close to Brown said.
"In his eyes he didn't cheated on K because Royalty was conceived while they were on a break. he genuinely feels abandoned when he needed a companion the most but everything worked out because as we all witness, Royalty was the one who brought him a lot of joy and inspire and motivate him to step up to the plate be a father," our source said.
Our insider also told us that Chris Brown is still in love with Karrueche Tran but has no plans to contact her or rekindle their relationship.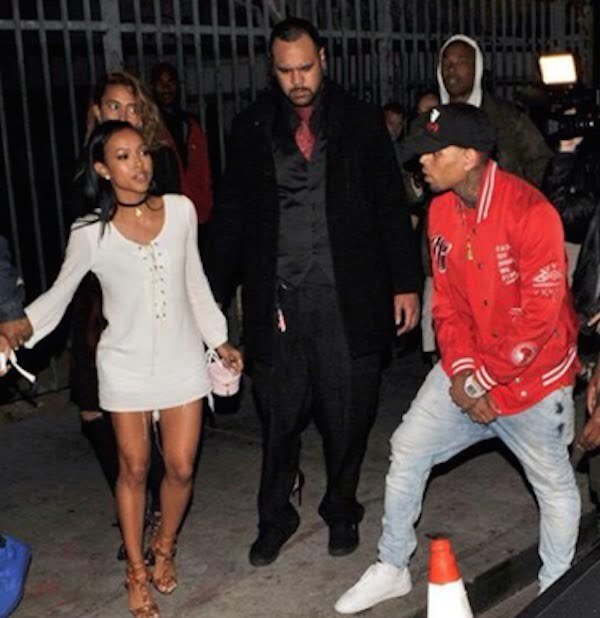 "You can't blame the guy for feeling that way because she shunned him several times already so it's pretty clear that he needs to let go and move on. Chris will always love K but he has no plans to pursue her again. There is zero contact between them for months now," sources reveals.
Chris Brown is rumored to be dating a Karrueche look-a-like but non of the two have confirmed a relationship. Tran has maintained that she is still a single woman despite rumors linking her to a NBA baller.
The "New Flames" singer demonstrated last week that he is clearly not over his ex-girlfriend after dissing Marques Houston on Instagram for leaving a flattering comment on a photo that Karrueche posted.
Tran remained silent on the confrontation and did not removed the pic.