Nicki Minaj is under fire from some of her native Trinidadian fans for being a bit too Jamaican.
After all Minaj dated a Jamaican guy for 12 years and grew up in Queens where Jamaican culture and music has a heavy presence. The criticisms came following her performance on MTV Video Music Awards on Sunday night.
Following her carnival-themed duet with Taylor Swift at the VMAs, several Trinidadian natives took to social media to blast the "Only" rapper for being too heavily influenced by Jamaican music and culture.
"Everybody talking bout true Trini but she sang the song in a Jamaican accent, but some Trini's are so desperate for a lil recognition it doesn't matter if she creates a totally false idea of how we speak and act, that's why the world always think Trinidad is a place in Jamaica, the song reflected Jamaican culture more than anything else, the costume save her otherwise it would have nothing about her that truly reflects Trinidad," on disgruntled man said.
Minaj is even accused of never collaborated with a Trinidadian artist despite numerous collaborations with reggae and dancehall stars.
"She did songs with Beenie, Mavado, Gyptian but can't do a song with Machel or Bunji," he added.
The fan also added that Nicki Minaj doesn't identify with Trinidad but instead is more of a Jamaican.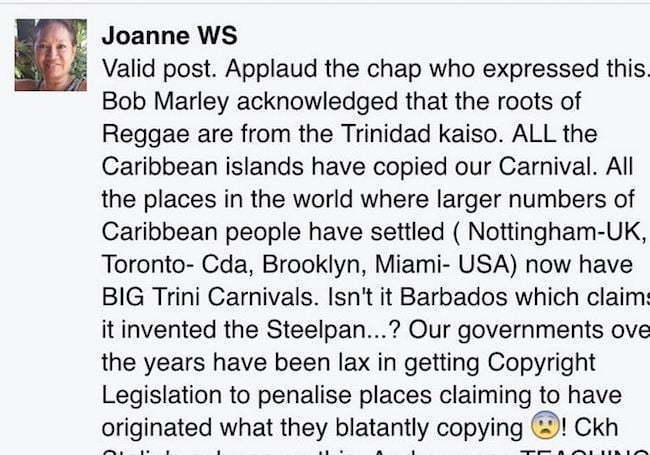 Several other Trinidad natives commented on the post agreeing with his statement while others beg to differ.
The "Night Is Still Young" rapper dated Safaree Samuels for over a decade before their split last year. Safaree was born in Brooklyn to Jamaican parents but still maintained his roots over the years.
Do you think Nicki Minaj is more Jamaican than Trinidadian?
Sound off in comments below.