Nicki Minaj won Best Hip Hop Video for "Anaconda" at Sunday night's MTV Video Music Awards.
But that was not the only highlight of Nicki Minaj's night at the VMAs after she publicly trashed host Miley Cyrus who previously bashed her in the media during the Taylor Swift drama.
Miley made some comments about Nicki being not a friendly person during an interview with the NY Times last week.
"What I read sounded very Nicki Minaj, which, if you know Nicki Minaj is not too kind," the pop star said. "It's not very polite. I think there's a way you speak to people with openness and love."
Seems the "Anaconda" rapper didn't take those comments so likely and blast Cyrus during her acceptance speech for Best Hip-Hop Video.
"Back to this b**ch that had a lot to say about me in the press Miley whats good," Nicki said.
In her defense Miley Cyrus said that the interview was manipulated. "We're all in this industry, we all do interviews, and we all know how they manipulate sh**, Nicki congratulations," she said.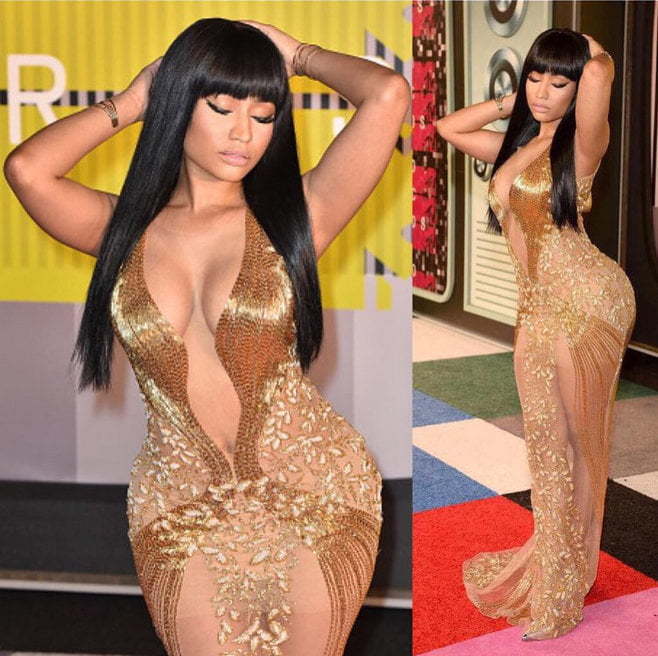 Nicki Minaj also turned a lot of heads wearing her curve hugging outfit and was named best dressed by several publications including MTV and Entertainment Tonight.
"Lol tonight was such a great time. Love u guys," she wrote on Instagram.