Chris Brown friends has no love for Karrueche Tran because they clearly want him ti get back together with Rihanna.
Brown and RiRi split back in 2013 and recently rekindled their friendship. The two have maintained that their just friends but there have been rumors for weeks now claiming that they have been secretly back together, but our sources told us that those rumors are false.
A highly placed source close to the Bajan pop star is telling us that Brown's friends have been hitting her up begging her to get back together with him.
"His friends are trying to make the case for him and it's not like RiRi don't love him anymore, she still does, but she is much more mature and focus now and will not settle for anything that is not serious and fully committed," sources close to the "BBHMM" singer said.
Our insider also told us that Chris Brown friends are saying that Rihanna is the girl for him and that he never truly love Karrueche Tran the same way that he loves her.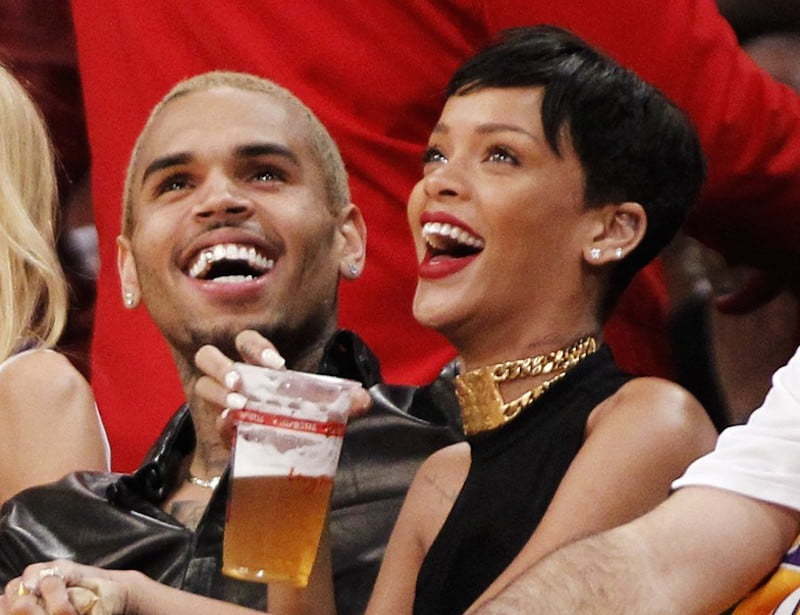 "They are pretty much saying what we all already know that he loves RiRi a lot more that his other old girl, but love alone won't cut it, he will have to be patient and chant a lot of stuff about his lifestyle," sources revealed. "His friends are pushing him to go get your girl before someone else does."
Rihanna got caught up some recent drama with basketball player Matt Barnes who claimed that they have been hooking up.
The pop mega star put the former Lakers star on blast on IG last week saying that he is lying. But Barnes insisted that they did hook up.
"When you're in a situation like this, you just learn. You just got to keep stuff to yourself, obviously. But the way I'm putting it right now, I'm too grown to lie, you know what I mean?" Barnes said in an interview. "What can you do? At the end of the day we're all grown-ups. Like I said I'm too grown to be lying about stuff, but life is life. You live and you learn."