Chris Brown is still in love with his ex-girlfriend Rihanna and Karrueche Tran is letting everyone know that she could care less.
Last week Breezy was spotted singing Rihanna hit song "BBHMM" on stage while on tour in Asia. The "Ayo" singer is telling his people that he still loves Rihanna and digs her music.
"I think Chris was lame to let RiRi go… I mean she is the baddest chick in the game right now, she is just killing it musically and in fashion so it's no surprised that he is still in love with her, she is banging," sources close to the singer said.
"Him (Chris Brown) singing Rihanna song is just his way of telling everyone including her that he still loves her. I think Breezy want that old thing back man."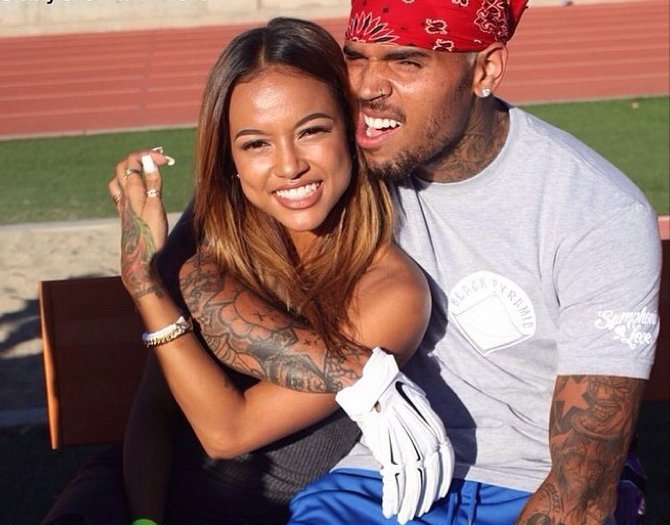 Sources are also telling us that Karrueche Tran is making it clear that she doesn't care if Chris Brown is still in love with Rihanna or even if they get back together because she is moving on with her life.
"Karrueche is done and this time it could be for good I don't think she is coming back to Breezy," inside sources said. "She could care less right now if he is portraying his love for RiRi or even if they get back together. I think that is even more reasons for her to move on with her life."
Sources also told us that Chris Brown is torn between Rihanna and Karrueche Tran but might end up with neither of them.
"He is in love with both of them and would jump at the opportunity to get back together with anyone but there is a strong possibility that he might ended up with none of them and he only has his self to blame for how bitter they are against him," sources told us.
During an interview with Tim Westwood on Friday, Brown said that he respect Rihanna as an artist and always plays her song just like she always plays his music.