Karrueche Tran has no plans to get Chris Brown back despite fresh rumors claiming that she is upping her game to outdo Rihanna to get back in Breezy's arms.
Sources are telling us that Karrueche Tran is merely stepping up her game for her acting career.
"Karrueche sole focus is her acting career so she working out and upping her game has nothing to do with any rivalry with Rihanna to get Chris Brown back," sources told us.
"Karrueche is trying to move on with her life and folks are still trying to tie her to Chris. She made it very clear that that is not a relationship she want to be in. Doesn't mean that she hate Chris or his adorable daughter. They split and they are trying to move on and so should the rest of us," sources revealed.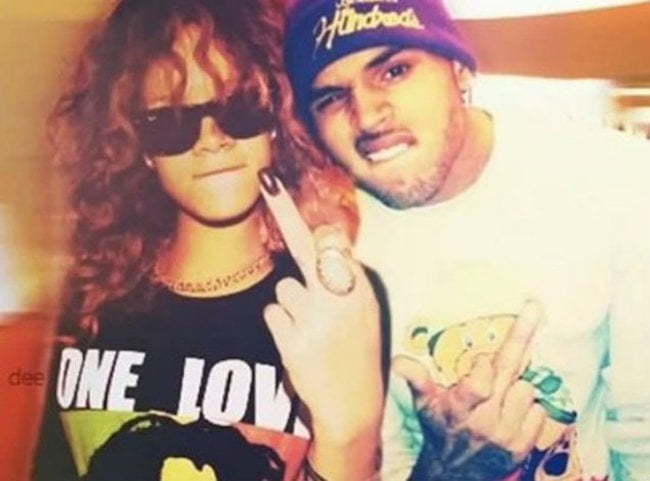 "I personally don't even think that Rihanna give two cents about Karrueche and Chris Brown right now, but people are still trying the most to create drama between them. Let them live their lives."
Tran and Rihanna sparked fresh rivalry rumors last week when the actress/model was spotted partying inside the same nightclub as Rihanna's rumored boyfriend Karim Benzema. But an insider told us that it was sheer coincidence that they ended up at the same spot.
Chris Brown is currently touring overseas with shows in the Philippines, Australia, and Israel.
Earlier this month, Breezy low key responded to some of the rumors that has been floating around.
When u start believing bs it only opens doors for more bs. Be an individual and make decisions for you. ??

— Chris Brown (@chrisbrown) July 14, 2015
Karrueche has also been keeping herself busy with her acting career. Aside from her role in the online sitcom Vanity, she also starred in the new Sci-Fi movie 3 Headed Shark Attack, as well as, some upcoming roles.
Rihanna is working on her long awaited eight studio album, due sometimes later this year. The Bajan pop star has already released several new single believed to be featured on the project including "FourFiveSeconds," with Kanye West and Paul McCartney, "American Oxygen," and the smash hit "BBHMM."