Karrueche Tran is over Chris Brown and not even his mental breakdown is enough for her to have pity on him.
Seems Nicki Minaj is not the only one telling her ex to get over it and move on because Karrueche Tran is telling her ex-boyfriend Chris Brown to take his head out his rear and move on with his life.
SEE ALSO: Chris Brown Calls Karrueche Tran A Hoe During Club Brawl
Sources connected to the on-again off-again couple told us that she is over him and his drama and told him after their recent blow up to move on with his life.
"Karrueche is moving on and she told him (Chris Brown) point blank that he should get over it and move on," Urban Islandz sources said. "I don't think that he really understands to level at which he hurt her because he wouldn't be trying stunts like those. But she told him point blank to get over it and move on with his life and leave her alone let she live her own life."
Our source also told us that Karrueche Tran is considering getting a restraining order against Chris Brown if he pull another stunt like he did at Playhouse nightclub.
"It is something Karrueche people is telling her to do but she most likely won't get a restraining order unless the need arise," our source added.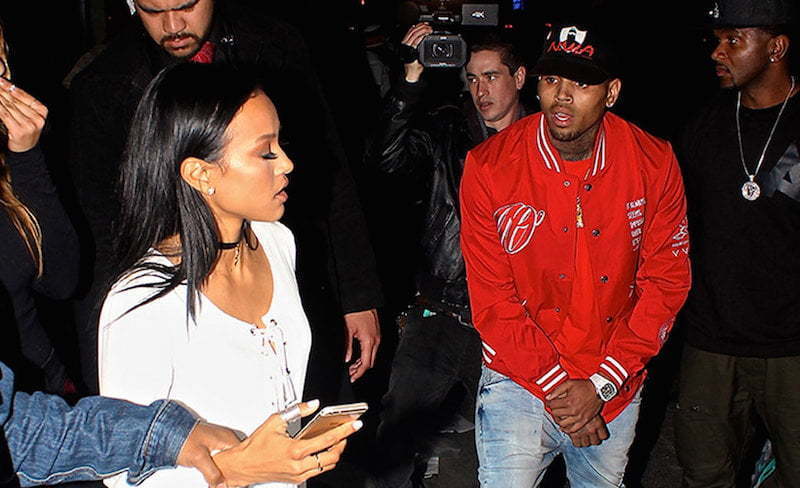 During a recent interview with Ryan Seacrest, Chris Brown admitted that he still loves Karrueche Tran but understands that it will take some time for her to heal.
"I'm not a hateful person," Brown said. "Of course I still love her, but mentally right now, I think everything takes time. I just need to focus on being the best father I can be."
Check next page for more photos and videos.
TMZ paparazzi captured this video of Chris Brown and Karrueche Tran leaving Playhouse nightclub before their big fight. Brown jumped into her waiting SUV although he was not invited.
gallery"101081,100876,100461,100460,100450″]