Chris Brown is not handling his heartbreak from loosing Karrueche Tran well.
Sources connected to the singer are telling us that he has been acting up a lot lately and most of it has to do with loosing Karrueche Tran over his love child Royalty Brown.
SEE ALSO: Chris Brown Says I'm "Jealous, Angry And Controlling"
Over the last few weeks, Chris Brown has had runnings with Tyson Beckford for taking a selfie with Tran and also recently he allegedly blew marijuana smoke at a flight attendant and age-shamed another.
"Everyone around him see it that he is not handling his heartbreak well and a lot of these acting up is because of that," sources connected to the "Private Show" singer told Urban Islandz.
"I think Chris really love Karrueche and it's hard for him to move on and clearly she has moved on," our source said.
Earlier this week, Chris Brown made headlines when he allegedly made some flight attendant on a private jet uncomfortable.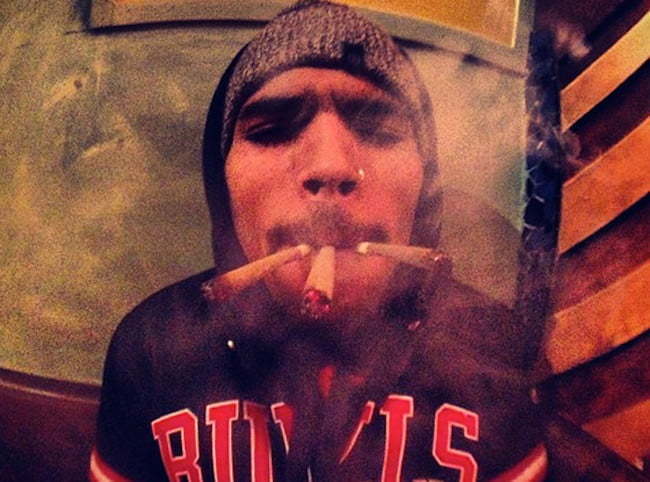 Sources say he blew smoke towards the flight attendant and yelled that he paid $60K for the flight. He then called another flight attendant old in a derogatory way.
But Brown's rep denied the story calling it completely false, especially since the FAA does not allowed smoking on planes.
"This story is false. Chris was smoking on the plane prior to takeoff as was a companion of his," his rep said in a statement to Us Weekly. "The pilot explained it was a non-smoking flight so Chris immediately extinguished his cigarette. His companion did as well but in a manner which angered the pilot who then said he would not fly the plane until this person was removed. Chris spoke to his tour manager, who was speaking with the pilot, and asked if they could replace the pilot. In the end, his companion was removed and the plane departed."
"Also, contrary to the story, there was only one flight attendant, not two and Chris was never rude to her. In addition, Chris did not pay for the plane, the music label paid," the statement continues.
Chris Brown and Karrueche Tran had a huge fight on Thursday night after the two popped up at Playhouse nightclub.