Nicki Minaj and her new boyfriend Meek Mill could be walking down the isle sometime soon. But as of now there is no official word on their pending wedding just rumors circulating.
Nicki Minaj showed off her giant diamond engagement rock on Instagram that Meek Mill gave to her earlier this month.
Drake has since congratulate his labelmate on her engagement during a recent concert in Los Angeles.
SEE ALSO: Nicki Minaj Ex Safaree Denies Slandering Her On Twitter And Leaking Photos
Sources connected to the Trinidadian bombshell told Urban Islandz that her ex-boyfriend Safaree Samuels has also congratulate her.
"Safaree is not bitter nor does he hate Nicki, in fact it is the opposite, he stills very much love and care for her deeply so it was no surprised when he reached out and congratulate her and wish her all the best," sources told us.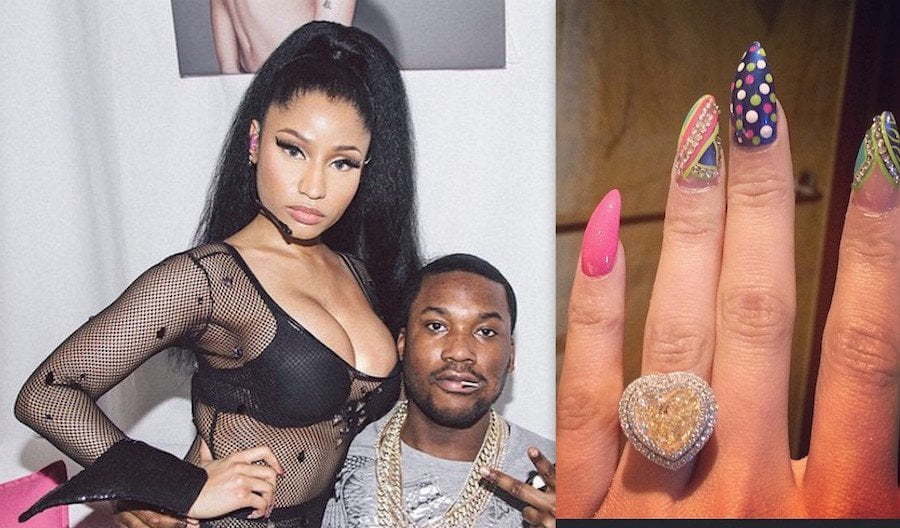 Sources told us that Safaree, who was born in Jamaica, considers Nicki Minaj as his soulmate.
"They are soulmates and 12 years together is not something that you can just get over overnight," our source said.
Both Nicki Minaj and Safaree Samuels are fully focused on their careers. Nicki is gearing up for the European leg of her PinkPrint tour and Safaree is currently busy promoting his new mixtape It Is What It Is.
"That was like my soulmate, that wasn't just someone I was just working with," Safaree Samuels said in a recent interview with The Breakfast Club. "People thought that I was just her hype man but no it was more than that."
Urban Islandz sources also told us that Safaree Samuels is single despite rumors that he is dating a model.
"Im not gonna lie girls be really throwing themselves at me.. but i just sit back and observe.. i didnt kno it was like that.. kinda crazy," Safaree wrote on Twitter.
Im not gonna lie girls be really throwing themselves at me.. but i just sit back and observe.. i didnt kno it was like that.. kinda crazy

— IG: @IAMSAFAREE (@IAMSAFAREE) April 27, 2015