Nicki Minaj and Meek Mill may not be heading down the isle anytime soon.
Sources connected to the Trinidadian rapper exclusively told Urban Islandz that the pair are not engaged despite the internet frenzy over a photo Nicki Minaj posted on Instagram.
SEE ALSO: Meek Mill Diss Mayweather Fiancee For Dissing Nicki Minaj Ring
"Nicki is not engaged it's just a ring Meek bought for her," our source told us. "She told everyone around her that she is not engaged nor does she owes the media or anyone any explanation."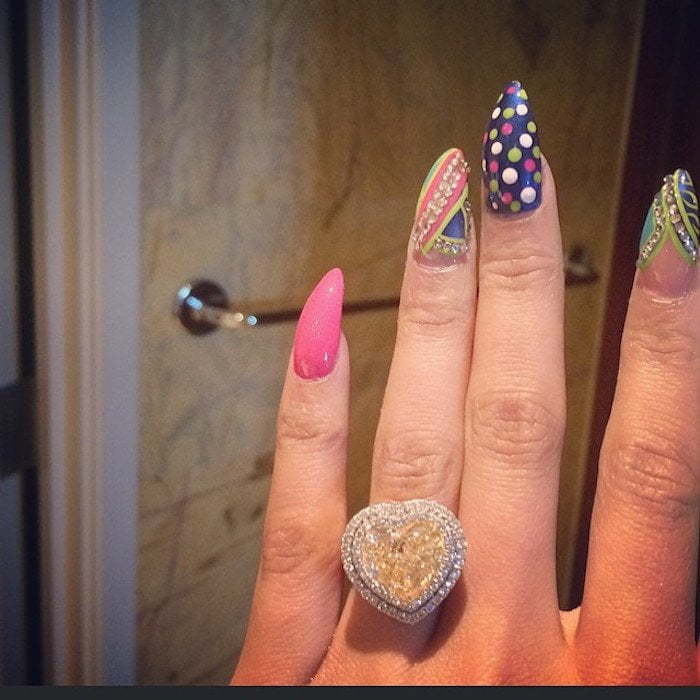 Our source also told us that it was not a publicity stunt from Nicki Minaj and Meek Mill.
"She just post the photo or the ring and everyone ran with the story that she is engaged, but she is not," our source added. "At the moment Nicki is fully focused on her career and has no plans to get married anytime soon. It was not a publicity stunt because she did not confirmed with anyone that she is engaged."
Nicki Minaj's mother also told Bossip that her daughter is not engaged or at least not that she know of.
"I talk to my daughter everyday, and she said she was not engaged," Carol Maraj said while attending the "Dress For Success Worldwide" gala in New York City.