Meek Mill is very protective of Nicki Minaj.
The Philly rapper attacked Floyd Mayweather's ex-girlfriend on Instagram after she took a few shots at Nicki Minaj.
On Thursday Nicki sent the internet into a frenzy when she posted a giant diamond engagement ring on Instagram and thus confirming her engagement to boyfriend Meek Mill.
SEE ALSO: Meek Mill Proposed To Nicki Minaj And She Said YES
A short time later, Floyd Mayweather's main chick Bad Medina posted a photo of a similar ring that the boxer gave to her on her Instagram. "Like no other," she captioned the photo.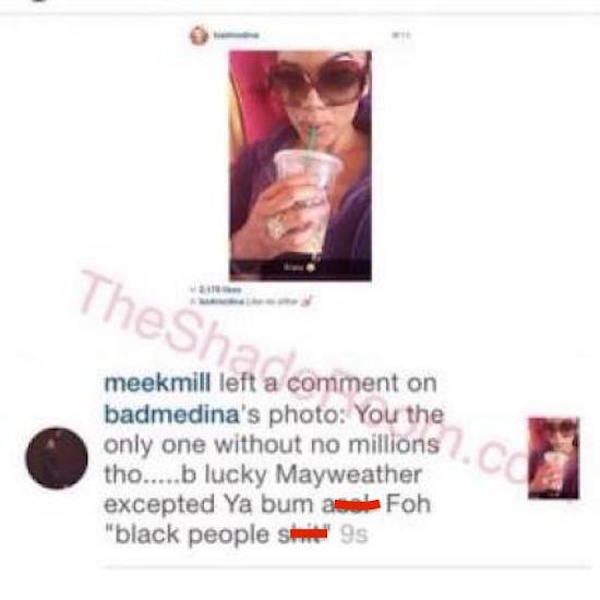 Word got to Meek Mill who diss Bad Medina in a comment on her photo saying, "You the only one without no millions tho….. b lucky Mayweather excepted (accepted) Ya bum a**."
Meek then posted a photo of himself sitting on a Lamgorghini with the caption, "We both got our own check….. Let's not start."