Rihanna is likening her past relationship with Chris Brown to the fairytale story of beauty and the beast.
Rihanna took a jab at her abusive ex-boyfriend during a promotional run for her new animated film Home.
SEE ALSO: Chris Brown Dating Rihanna Look-A-Like
Speaking with her co-stars Jim Parsons and Steve Martin, Rihanna was asked which is her favourite animated film of all time.
"I fell in love with the Beast," Rihanna responded, while adding "pretty much my dating record so far."
Rihanna was referring to the 1991 Disney classic animated film Beauty and the Beast.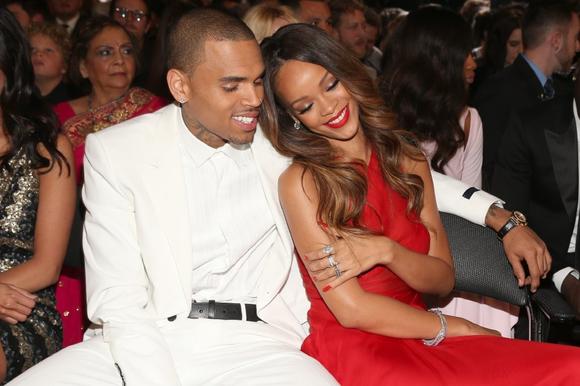 While Rihanna didn't mention Chris Brown by name you can recall that her relationship with Chris Brown was one of the most painful celebrity romance to unfold before the public eye.
In 2009, Brown assaulted the Bajan pop singer leaving her battered and bruise. He was sentenced to five years probation and has served time in jail.
Since their dramatic split in 2009, the former couple rekindled their romance twice before calling it quits again. These days they remained friends and occasionally speak to each other.
The DreamWorks animated film hit theaters on March 27. This is Rihanna's first animated film.