Rihanna has the last laugh and that she is doing right now at Karrueche Tran who is torn to pieces over Chris Brown love child saga.
News surfaced earlier this week that Chris Brown is the father of a 9-month-old baby girl name Royalty. His baby mother is a 31-year-old video model name Nia from Texas.
SEE ALSO: Karrueche Tran Dump Chris Brown Over 9-Month-Old Daughter
The "Autumn Leaves" singer has remained silent on the news so far but his former main chick Karrueche Tran has made it clear on Twitter that she wants nothing to do with this drama.
"Listen. One can only take so much. The best of luck to Chris and his family. No baby drama for me," Tran wrote on her Twitter timeline yesterday.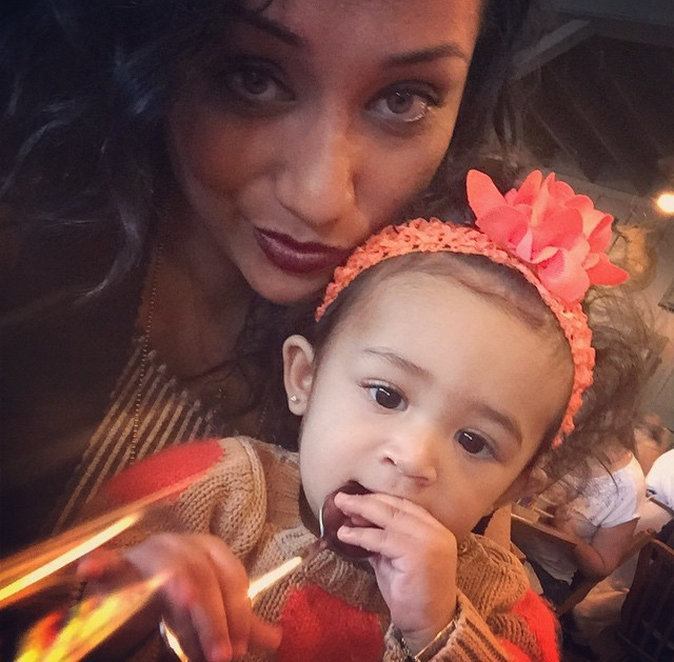 A source close to the Bajan pop beauty told Urban Islandz that she was shocked and thought it was some sick joke or another big rumor in the media.
"She was shocked and thought it was some hilarious joke or rumor TMZ was spreading on Chris," our source told us. "When she saw his girlfriend's response it became clear that it was serious and not just some joke and he has been silent about it so you never know. Been a while since we've seen her laugh so hard."
Our source also told us that Rihanna wish Chris Brown well in father hood and definitely thinks that he will be a good father to his child.
"RiRi thinks that he will be a good dad and hopefully become more mature now and stay out of trouble," our source added.
Yesterday, Urban Islandz learned that Karrueche Tran got a tip about a week ago that Chris Brown could be a father but she never got confirmation until this week.
"Someone in their circle tipped Karrueche Tran off about the child and she confronted him about it," our sources said.
"He firmly denied it but she had her doubts," Urban Islandz source added. "TMZ basically confirmed her suspicions and now she just called it quits. He has been calling her but she is just ignoring his calls and her close friends are their for her."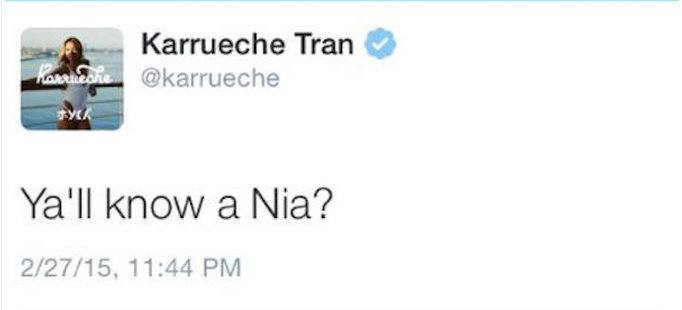 She also tweeted about Nia last week before deleting it.
"Ya'll know a Nia?" she asked her fans on Twitter.
We're told a DNA test has already been done and Chris Brown is the father of the baby girl name Royalty.