Rihanna looked stunning courtside last weekend's NBA All-Star game at the Brooklyn Barclays Center. But it was Nicki Minaj and her new boo Meek Mill who stole the show.
The Young Money rapper and Mill, who have been dating for several weeks now, spent Valentine's Day showing lots of PDA courtside.
SEE ALSO: Rihanna, Kanye West, Jay Z, Nicki Minaj At Roc Nation Pre-Grammy Party
There were a host of other celebrities at the game including Floyd Mayweather, Common, and Little League Baseball pitcher Mo'ne Davis.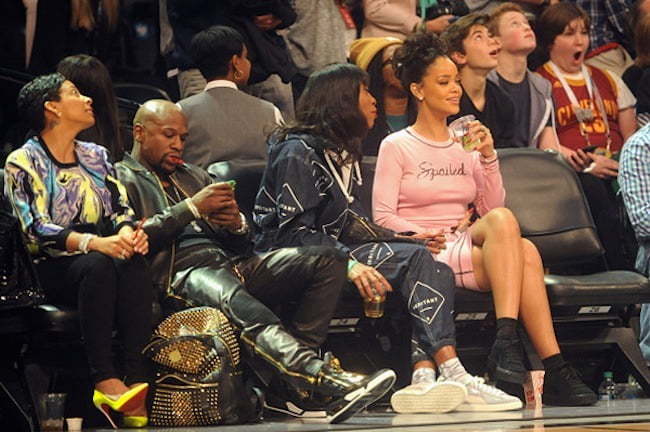 Nicki Minaj and Meek Mill also hosted a All-Star after-party at The Copacabana in New York on Saturday night.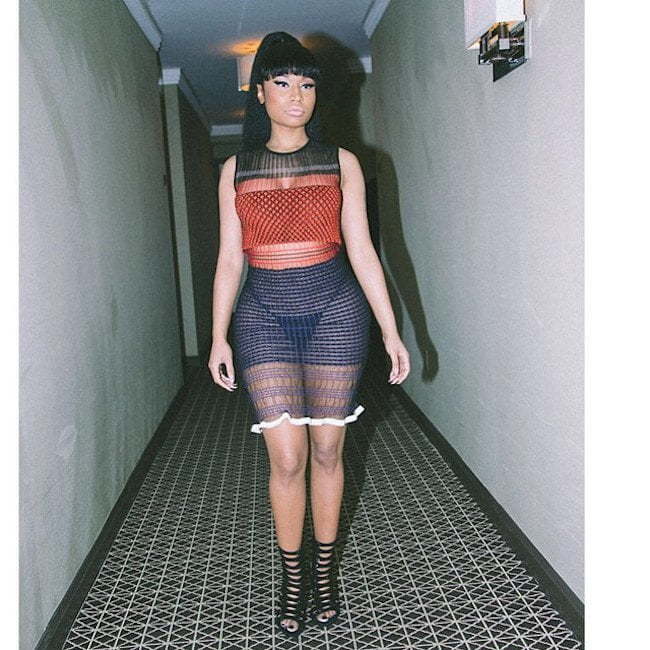 Minaj was also spotted front row at the Alexander Wang show with Kim Kardashian, Kanye West and North West, who appeared as if she didn't want to be there with her famous mommy and daddy.
gallery