Nicki Minaj and Meek Mill whirlwind romance is heating up but it turns out Drake is not handling it too well.
Sources close to the Trinidadian rapper told us that Drake was really hoping that he would be the one Nicki Minaj hooked up with.
SEE ALSO: Nicki Minaj Ex Safaree Hurt By Meek Mill Hook Up
"Yes it's true Drake felt some type of way about it… there (Nicki Minaj and Drake) relationship is definitely not the same right now," sources told Urban Islandz. "They haven't been speaking much and Meek and Drizzy are also friends so it will be interesting to see how this all play out you know what I mean."
"Drake really thought he and Nicki had a connection but to me they have a weird relationship so you never know," the source revealed.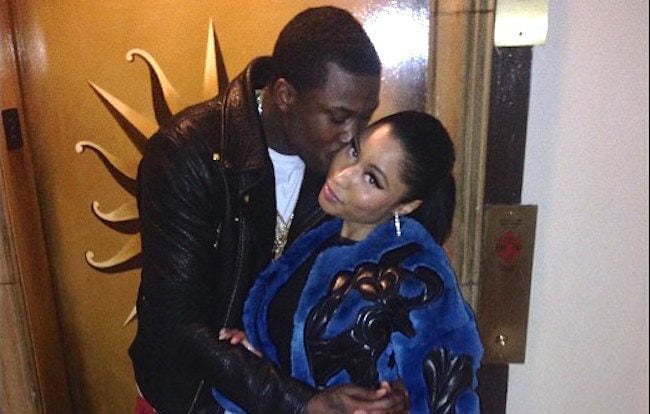 In their collaborative single "Only" Drake raps about being first in line if Nicki Minaj becomes a single woman.
"I never fu**ed Nicki cause she got a man / But when that's over then I'm first in line," Drake raps.
Turns out Meek Mill was first in line. Drake has been silent on Nicki and Meek hookup.
Do you think Nicki Minaj should have hooked up with Drake over Meek Mill.