Chris Brown and Rihanna had a candid face to face at the 2015 Grammy Awards at the Staples Center in Los Angeles on Sunday night.
Rihanna performed "FourFiveSeconds" with Kanye West and Sir Paul McCartney before getting a standing ovation from the audience.
SEE ALSO: Kanye West Grammy Rant On Beck Winning Album Of The Year
Sources told Urban Islandz that they ran into each other at the Grammys and had a candid exchange.
"Chris was the one who went over and said hi to Rihanna and congratulate her on her performance. The exchange was candid and friendly," the source told us.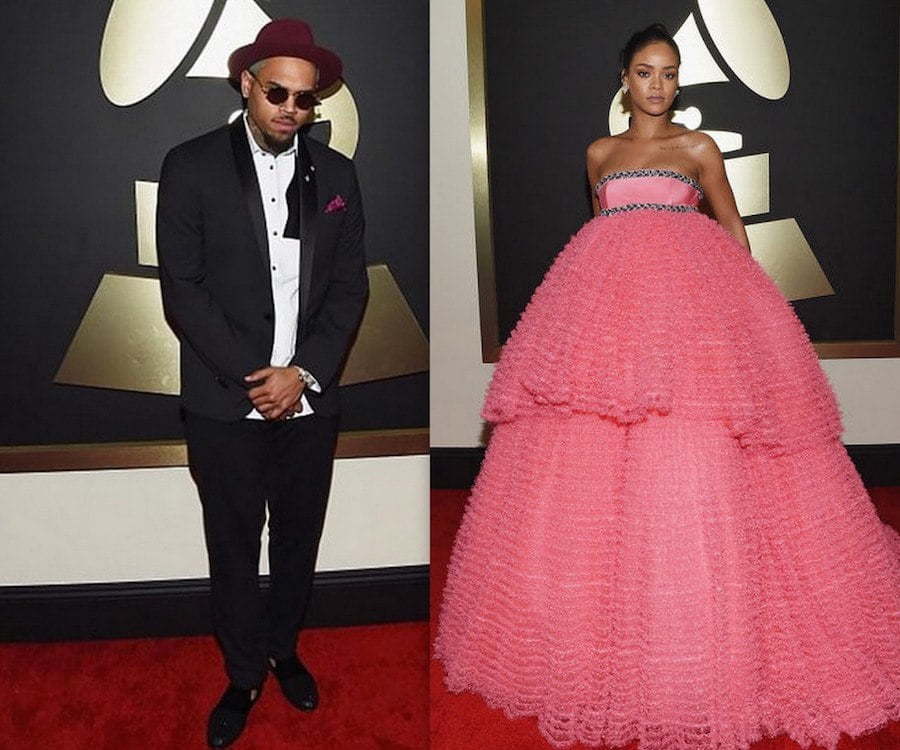 Rihanna arrived at the Grammys wearing a large pink gown that triggered a lot of memes all over Twitter and Instagram. But she later changed off into a suit to take the Grammy stage with Kanye and Paul McCartney.
Chris Brown looked dapper in a black suit as he rolled up to the Grammys in his Lamborghini.
Finished all my community service… BTS TOUR….. Here we come.

— Chris Brown (@chrisbrown) February 7, 2015
The "Autumn Leaves" singer will be going on tour this month after completing his community service last week.