Vybz Kartel and Shawn Storm are not safe not even behind bars.
Source connected to the former Gaza artists told Urban Islandz that Shawn Storm was also a target in the recently foiled plot to kill Vybz Kartel.
SEE ALSO: Vybz Kartel: Cops Caught Trial To Cover Up Murder Plot
The source, who regularly visit Vybz Kartel in prison, told us that the "Benz Punany" deejay and his protege were involved in a fight with the accused inmate who mastermind the plot.
"There was a fight but nothing major between Kartel and the inmate and Shawn Storm stepped in I heard," the source revealed.
"No one was hurt in the fight and no one get box in face, it was just some ignorant man trying to prove himself but he was transfer to another prison," the source added.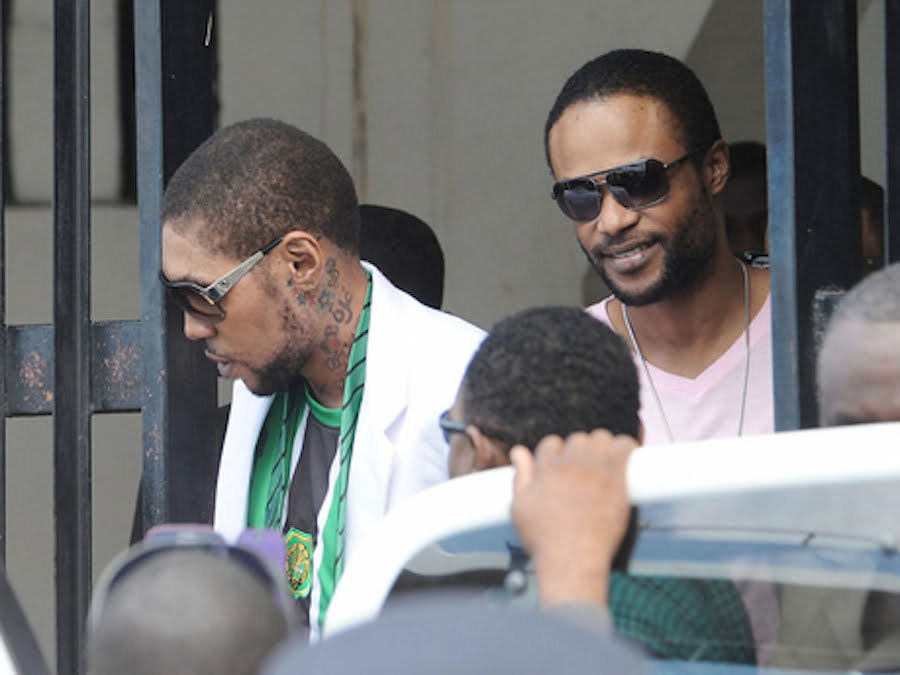 Earlier this week Urban Islandz learned that cops were trying to cover up the incident but information are still leaking out.
The correctional worker involved was also charged.
Vybz Kartel, real name Adidja Palmer, and Shawn "Storm" Campbell are serving life sentences in the maximum security section of the Remand prison.
Both men and two of their co-accused were convicted last year March for the murder of their friend Clive "Lizard" Williams.
They will be eligible for parole in three decades.