Nicki Minaj and her ex-boyfriend Safaree Samuels are heading for a reunion. Sources connected to the Trinidadian rapper exclusively told Urban Islandz that they are quietly working things out.
SEE ALSO: Safaree Samuels Talks Nicki Minaj Split, Meek Mill, Suicide & More
The couple split late last year after 12 years of dating. Nicki Minaj then started dating Philly rapper Meek Mill but they split over a week ago after Safaree came back in the picture.
"Nicki and SB love each other deeply they define what a soulmate is because this is not the first time they have broken up and they always ended up back together," the source told us.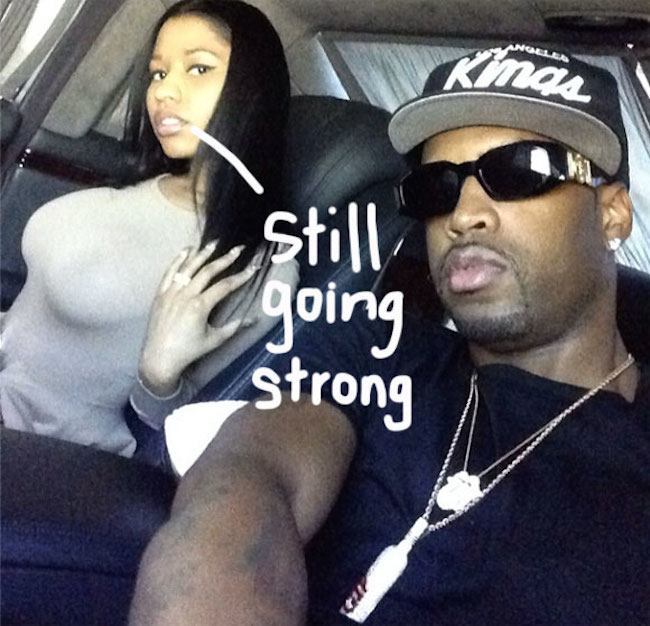 "They are working things out and are doing it privately to avoid any media escapade," our source added.
"My relationship was based off of love."
During an interview with Angie Martinez on Power 105.1 in December, Nicki Minaj broke down in tears while opening up about her breakup with Safaree Samuels.
"My relationship was based off of love," Nicki told Angie Martinez. "And there still is nothing but love there. This is not some person I picked up off the street. This is somebody I grew up with. Like I don't even know how I'm gonna function without that person in my life. I've never lived my life as a famous person without him."
Nicki Minaj is gearing up to hit the road with her The PinkPrint Tour starting in March in Stockholm, Sweeden.
Safaree Samuels, aka SBStunts, is currently working on his new mixtape. He has been dropping some new music and videos.