Nicki Minaj and her new rapper boyfriend Meek Mill have split. Sources connected with the couple told Urban Islandz that they both don't trust each other and Nicki might still be too in love with her ex-boyfriend Safaree Samuels.
SEE ALSO: Nicki Minaj And Meek Mill Dating Officially, Cuddles In Nightclub
"There relationship is still volatile and Nicki is still in love with SB so that is making it hard for her to move on with Meek," the source said.
"Nicki did contact Safaree and Meek is starting to feel like they will get back together and left him in the cold so he is protecting heart," the source added.
The source also told us that Nicki Minaj flew from New York back home to Los Angeles on Monday.
She posted a photo of herself on her private jet last night.
"dinner wit my b#%ch on da PJ is my idea of an #UpDate ???? – HUT ONE HUT TWO! Big," she captioned the photo.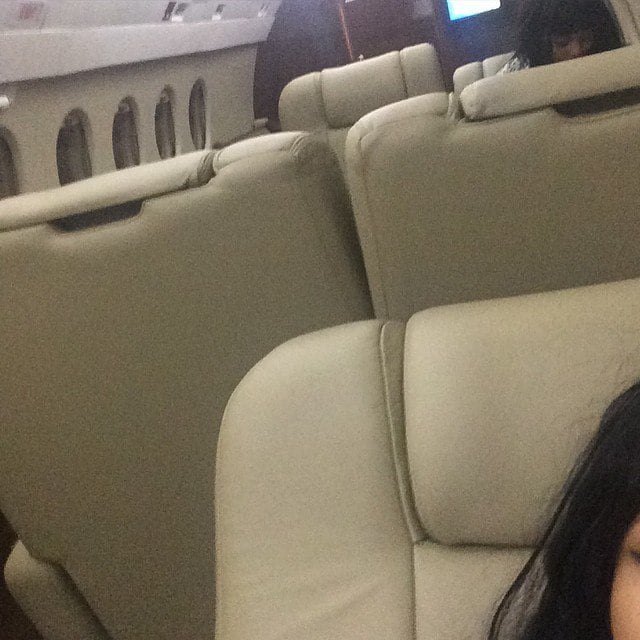 Last week the two were spotted cuddling up in a Philadelphia nightclub and on Sunday night they hit up a restaurant in New York with a group of friends.
They were reportedly celebrating the premiere of Nicki Minaj new documentary My Time Again.
I'm so glad u guys liked #MyTimeAGAIN

— NICKI MINAJ (@NICKIMINAJ) January 19, 2015
Nicki Minaj and Meek Mill also appeared to be taking subliminal shots at each other on Instagram, signalling trouble in their relationship.
On Sunday Meek Mill posted a Instagram meme captioning it, "looking at this thot like."
???? looking at this thot like…..
Nicki Minaj responded by posting her "Thot Card" on Instagram.
Meek Mill later took another subliminal shot at Nicki Minaj and their relationship when he posted a cryptic message.
"Give yourself permission to immediately walk away from anything that gives you a bad vibes. There is no need to explain or make sense of it. Just trust what you feel."
He captioned it, "Just do it."
The questioning is, is Meek Mill walking away from his relationship with Nicki Minaj because she is talking to her ex-boyfriend Safaree Samuels?
Things didn't end there because Nicki Minaj also shot back with her own cryptic message.