Sting 2014 came to a halt prematurely just as day break on Saturday morning after fights broke out backstage and in the crowd.
In the early hours of Saturday morning just moments before the highly anticipated clash segment, a series of fight broke out that eventually ended the show.
The first incident occurred when Major Mackerel came on stage but the promoters and MC Nuffy managed to get things under control.
Shortly after that a fight broke out backstage between Demarco and Masicka camp, where bottles were thrown and shots rang out. Again the promoters got things under control but not without a stampede in the crowd.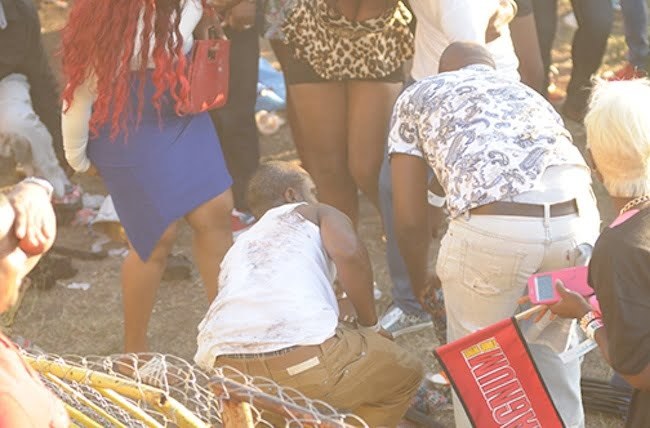 Another incident occurred when Black Ryno came on stage for his rematch against Kiprich. A fight broke out in the crowd that sent everyone running for cover.
Kiprich eventually came on stage with his entourage that resulted in a tense atmosphere. Cops eventually pulled the plug ending the show fearing that more fights could broke out.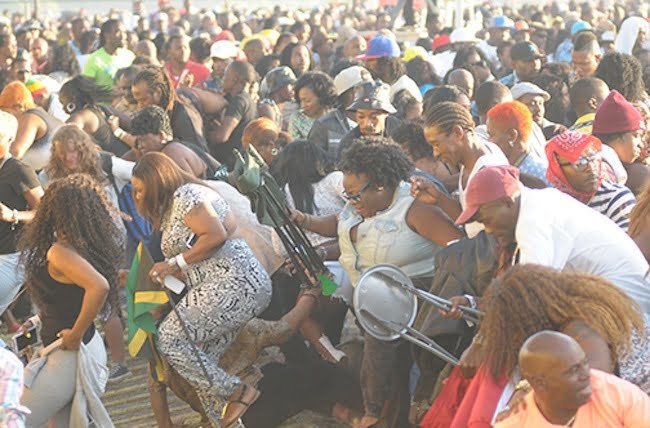 Several patrons outside the venue at Jamworld in Portmore express their disappointment in the show.
One female from Portmore told Urban Islandz that she was only pleased with Gully Bop, the viral dancehall sensation.
"A Gully Bop take Sting all the rest could have stayed home," she said.