Nicki Minaj is rapping about a lot of person things in her new single "All Things Go" including losing family members due to violence and getting pregnant at a young age.
But perhaps the most telling thing that Nicki Minaj revealed was getting engaged 10 years ago.
SEE ALSO: Nicki Minaj Spills Her Heart Out In "All Things Go"
"Cherish these days, man do they go quick / Just yesterday, I swear it was o' six / Ten years ago, that's when you proposed / I look down, yes I suppose," Nicki Minaj raps.
Over the past few years Nicki Minaj has been rumored to be engaged to her ex-boyfriend Safaree Samuels. The pair split this summer after a bitter argument which resulted in Nicki Minaj kicking him out her house.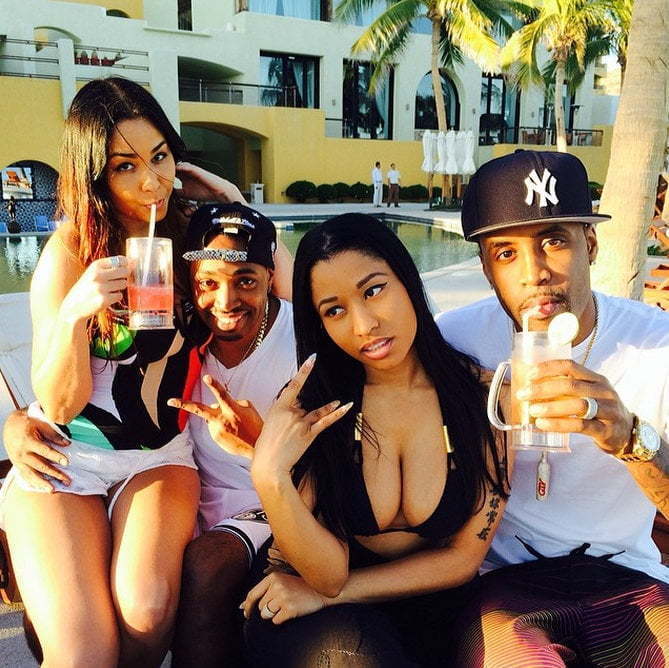 Nicki Minaj and Safaree Samuels, aka SB, have been dating since they were teenagers, long before she became a household name. But in her recently released single "Bed Of Lies" Nicki opened up about the troubles in their relationship before their split.