Beyonce pregnancy has always being scrutinized since she announced that she is carrying her first child Blue Ivy Carter.
But now the mega pop star is releasing photos of her baby bump for the first time and silencing her critics.
SEE ALSO: Beyonce Being Bashed For Photoshopping Her Photos
SEE ALSO: Jay Z Hint Beyonce Pregnancy In "Beach Is Better" Lyrics
But of course there still will be some folks who think the photo is photoshopped. The image show Beyonce showing off her bare pregnant belly with Jay Z hugging her from behind.
The image was first previewed in HBO On The Run special showing the couple on tour. The couple also show some never before seen footage of Blue Ivy Carter and also of Beyonce going to the delivery room.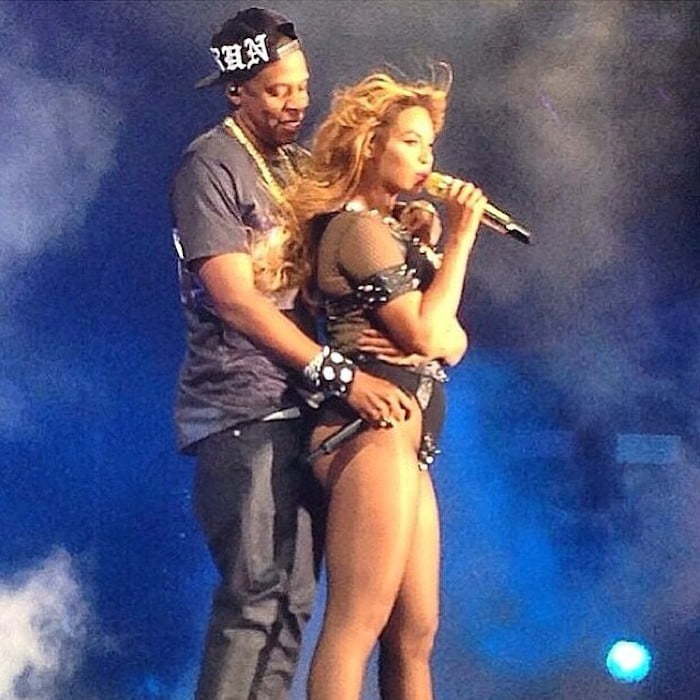 Beyonce is rumored to be pregnant with the couple's second child after going through a rough summer plagued with rumors of infidelity and a broken marriage.
Jay Z also added some fuel to the pregnancy rumors when he changed a line in the lyrics for the song "Beach Is Better."
"Cause she is pregnant with another one," Jay Z raps while performing the song on Paris.
This is the original lyrics.
Can't take this money with you
Burn this sh-t up like I'm richer
Ni–a's asking
If the oven's on
Do you think Beyonce's pregnancy with Blue Ivy was fake?