This would not be the first time Beyonce is being accused of photoshopping her photos before releasing them on her website.
The pop superstar is being placed under the microscope again for allegedly photoshopping an image of herself on a yacht.
SEE ALSO: Jay Z Hint Beyonce Pregnancy In "Beach Is Better" Lyrics
But this time folks on Twitter are going in because whoever did the photoshop did a lousy job at it because it made her legs look crooked. Basically everyone thinks she is doctoring the photos to make her thigh gap bigger.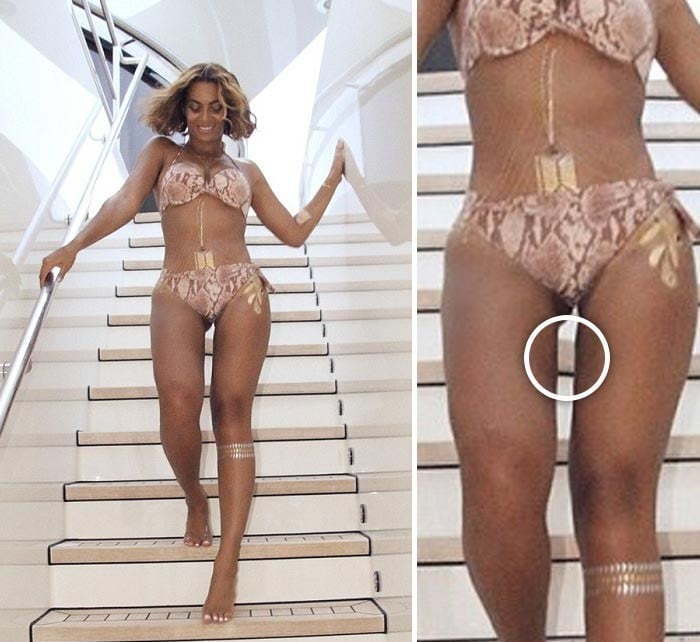 So far there is no comments from Beyonce people about the accusations.
Beyonce and Jay Z recently wrapped up their On The Run tour in Paris with a bang. During their final show Jay Z hinted that Beyonce is pregnant with the couple's second child.
Perhaps we will see in a couple of months.