Jay Z says his wife Beyonce is pregnant with their second child and now the whole world is watching and listening "Beach Is Better."
The hip hop power couple has been making headlines for the last few months for marital problems. But now Beyonce and Jay Z have figured out a way to get the tabloids to sing a different tune.
SEE ALSO: Beyonce Pregnant, Jay Z Hopes Baby Will Save Marriage
SEE ALSO: WATCH: Blue Ivy Talking To Beyonce & Jay Z Backstage The VMAs
During their On The Run tour concert in Paris last night, Jay Z switch up a line of the lyrics for "Beach Is Better" and the rest is history.
Here is the original lyrics for "Beach Is Better."
Can't take this money with you
Burn this sh-t up like I'm richer
Ni–a's asking
If the oven's on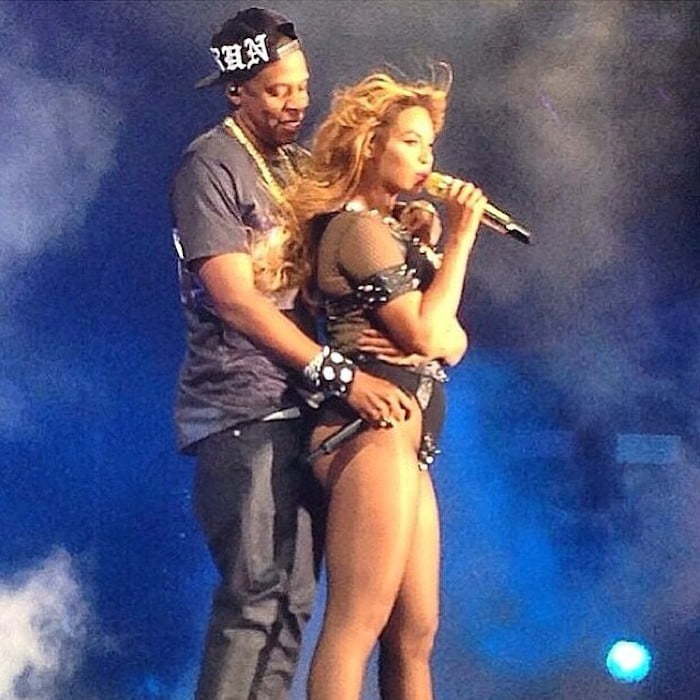 Jay Z changed up the lyrics on the last line from "If the oven's on" to "Cause she is pregnant with another one."
Back in June Beyonce also changed up some of the lyrics for her single "Resentment" to hint at Jay Z's cheating. Perhaps this is the couple's new way of doing business.
A simple press release or a tweet would end all the speculations but that all the publicity would be over by the time you write another 140 characters.
Rumors of Beyonce pregnancy with her second child have been circulating since last month.
Sources say the couple is hoping that a new baby will save their marriage.
Watch the video of Jay Z performing "Beach Is Better" below.