Lil' Kim is dissing Nicki Minaj again saying she is stealing her identity.
Nicki Minaj found herself back on Lil' Kim's hate spectrum when she collaborated with Beyonce on a new single titled "Flawless (Remix)" and also drop her latest solo single "Anaconda."
SEE ALSO: LISTEN: Beyonce Ft. Nicki Minaj – Flawless (Remix)
On the single "Flawless (Remix)", Nicki Minaj delivered a line that caught Lil' Kim's attention.
"The queen of rap, slayin' with Queen Bey," Nicki Minaj raps.
Lil' Kim released a new diss record yesterday titled "Identity Theft" where she also released a cover art of a Lil' Kim drivers license with Nicki Minaj face on it.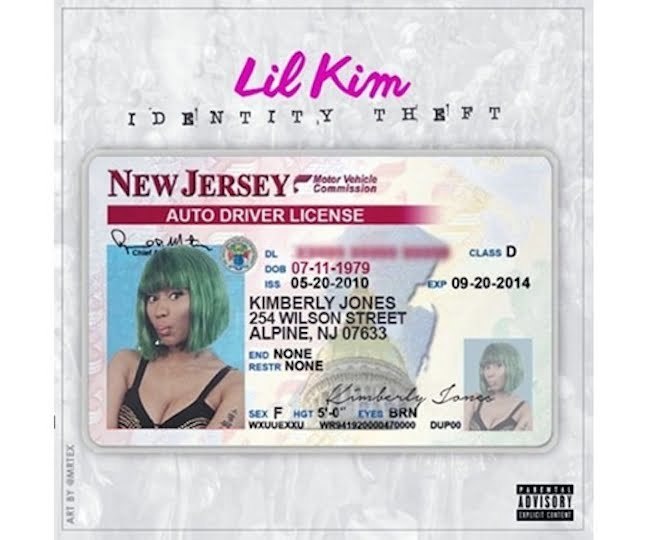 "Am I trippin' or did this ho just say my name?/ Queen of rap, f–k outta here, Queen's back, f–k outta here/ Time to get this rap bi— up outta here," Lil' Kim rap.

"I gave birth to your style," Lil' Kim said in another line.
Listen to Lil' Kim new diss song "Identity Theft" below.
This sore spot for Lil' Kim could also be as a result of Nicki Minaj artwork for her single "Anaconda" where she was in a stooping position but facing backwards.
This is a reminiscent of Lil' Kim infamous squatting pose on for her 1997 debut album Hardcore.
The big question is should Nicki Minaj respond to Lil' Kim's diss?
Sound off in comments below.