Reggae star Chronixx was live and direct on The Tonight Show with Jimmy Fallon on Tuesday night.
Chronixx performed his hit single "Here Comes Trouble" on the popular late night talk show with his Zinc Fence band.
SEE ALSO: Chronixx, Wiz Khalifa Shines On Sumfest International Night One
Up to late last night, Chronixx was a trending topic on social media with Jamaicans locally and overseas tuning in to watch the performance.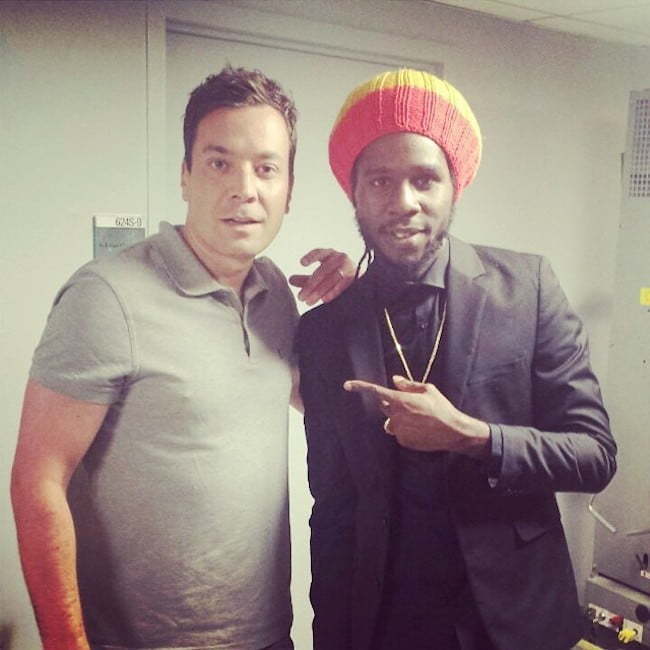 "The entire island of Jamaica is swelling with pride right now, one love, please welcome Chronixx," Jimmy Fallon said to loud cheers from the audience.
Chronixx was also one of the top performers on Reggae Sumfest international night one last week Friday night.
gallery"85053,85052,85051″]