Chronixx received a round of applause from his fans on Reggae Sumfest dancehall night one. The crowd could not get enough of the young roots reggae star.
Chronixx hit the stage in the early part of the showing and jumped straight into his single "Start A Fire" much to the delight of a large crowd.
SEE ALSO: I-Octane, Bounty Killer, Ninjaman Take Reggae Sumfest 2014
The singer then amp things up a notch when he start going through a medley of his more recognized tracks including Here Comes Trouble, Smile Jamaica, They Don't Know, and Behind Curtain.
Chronixx also paused in between a few tracks to talk to his fans.
"You know how dancehall came about?" he reasoned. "Because radio stations wouldn't play the foundation artistes songs. So they created their own space to promote and enjoy their music."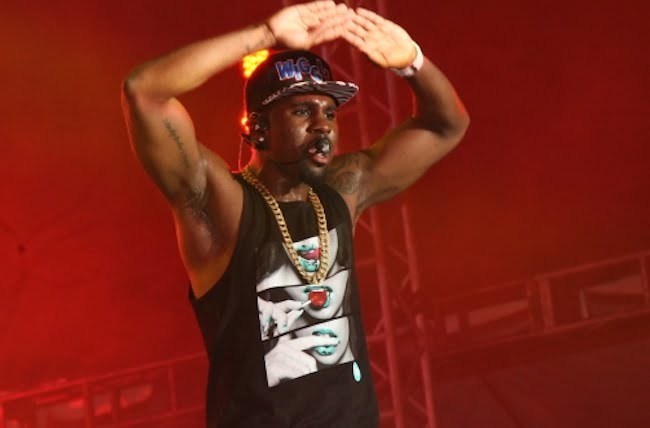 Wiz Khalifa and Jason Derulo were also well received by the Reggae Sumfest fans who turned out on international night one on Friday. The Pittsburgh rapper connect with his fans at the greatest reggae show on earth.
Derulo also brought out Mr. Vegas and his girlfriend Jordin Sparks on stage. The crowd loved every bit of it.
Reggae crooner Jah Cure also delivered a solid set comprising of some of his biggest singles including "Unconditional Love," "World Cry," "That Girl," and more.
Beenie Man closed the show with a high energy performance but by the time he stepped onto the stage almost half the patrons left the venue.