Rick Ross is at the slimmest he has ever been since starting his rap career. The Maybach Music Group boss have since lost over 100 pounds doing intense work out routines and dieting.
Rick Ross has been posting several photos on his Instagram showing off his trim down body and his workout routines which includes lots of weights training after joining Crossfit.
SEE ALSO: Rick Ross Arrested For Missing Court Date
SEE ALSO: Rick Ross Loss A Ton Of Weight On Extreme Dieting And Work Out [PHOTO]
"#Deadlift Push it to the Limit #Rossfit," Rick Ross captioned one photo.
During a recent interview with Tim Westwood, Rick Ross says he doesn't keep track of the amount of workout that he does and he also still eat the way how he wants to.
"You know, I ain't really keeping up on, you know, the amount, you know, of weight," Rick Ross said. "I just, I just wanted to, you know, get in some better shape, you know what I'm saying, put myself in a better position. So I just, I still eat the way I want to eat…I just go to the gym. I do this s–t called, uh, CrossFit. I call it 'RossFit.' Yeah, yeah, yeah, it's called 'RossFit' now."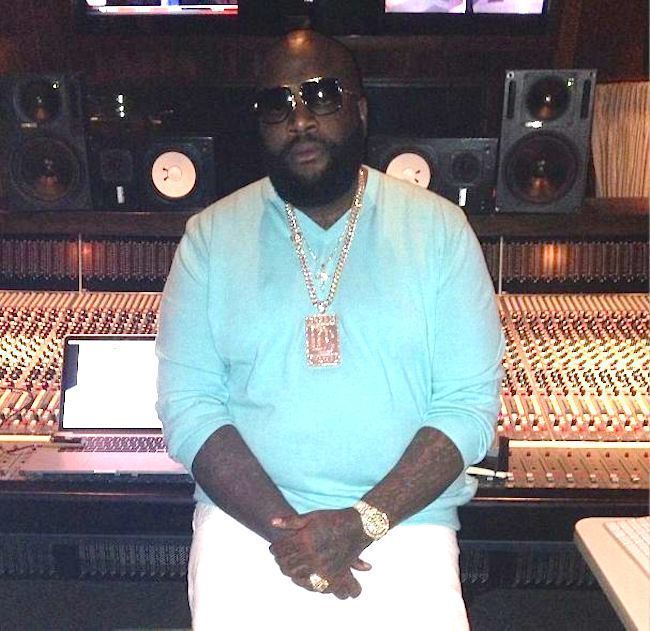 In 2011 Rick Ross suffered multiple seizures and was told by doctors that he need to loose weight or else he could risk more serious health problems.
Check out more photos below showing where Rick Ross is coming from and where he is at now.
gallery