A fist fight between T.I. and Floyd Mayweather would be very interesting because that's what almost happened in Las Vegas over the weekend.
TMZ released video footage of a massive brawl between the Atlanta rapper and the boxing champ on the Vegas strip on Saturday night and it's all over T.I.'s wife Tiny.
SEE ALSO: Floyd Mayweather Celebrate Win With Lil Wayne, Justin Bieber
According to reports, Floyd Mayweather was eating inside the Fatburger restaurant when T.I. walked up to him and started an argument. Things quickly turned violent after TIP allegedly swung at Mayweather.
Their respective bodyguards separated them. In the below video, Mayweather could be heard yelling at T.I. to "control his b*tch.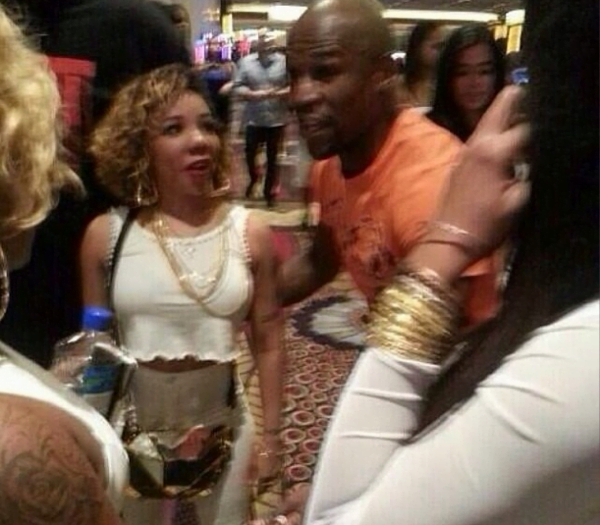 T.I. was reportedly upset over a photo of his wife Tiny hanging out with Floyd Mayweather in Vegas.
Las Vegas police is investigating the incident.
T.I. and his wife Tameka "Tiny" Cottle have been having marital problems for the last few months.
Folks inside Floyd Mayweather circle says T.I. started the fight because he was jealous that Tiny was hanging out with The Money Team.
This is what Jay Bling posted on Instagram.