Floyd Mayweather Jr brought a lot of big name celebrities with him to his Saturday night fight against Marcos Maidana.
Mayweather emerged the champion at the fight that was held at MGM Grand Garden Arena in Las Vegas.
SEE ALSO: Floyd Mayweather Post Ex-Fiancee Shatel Abortion Papers On Instagram
Perhaps Lil Wayne and Justin Bieber gave him some much needed moral support after an emotional break down days before the fight over some drama with his ex-fiancee Shantel Jackson.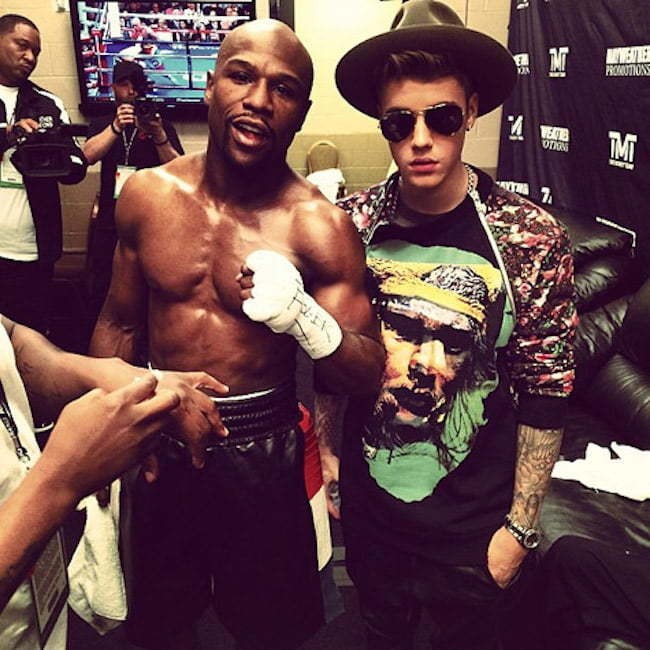 "He can't lose ? love u champ," Justin Bieber wrote on Twitter.
He can't lose ? love u champ http://t.co/reyLapZXwe

— Justin Bieber (@justinbieber) May 4, 2014
Lil Wayne also jumped on the microphone to spit a few bars.
gallery