Beefs in dancehall are at an all time high, but some of us are wondering if it is helping the industry or damaging it.
History shows that beefing can either hurt or build an artist career. But why some artists are staying clear of beefing while others live for it.
Let's take a look back at some famous feuds in dancehall history.
The early 1990s feud between Shabba Ranks and Ninjaman saw both artists becoming icons in dancehall. The two decade old feud between Bounty Killer and Beenie Man saw both artists ascending to legendary status in the genre. The infamous feud between Mavado and Vybz Kartel saw both artists becoming the two biggest stars in modern dancehall.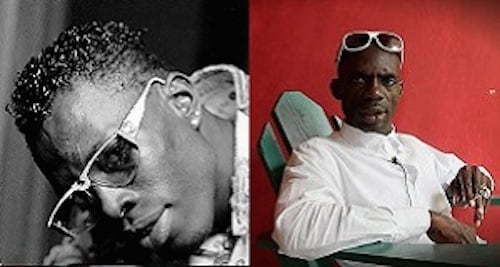 On the flip side there are a few artists who stayed clear of feuds and saw their career remained in the shadows. A perfect example, dancehall deejay Agent Sasco, former Assassin, refused to engaged Vybz Kartel in a musical feud in the early 2000. Though Assassin is one of the most talented artists in dancehall, he remains one of the most underrated. This begs the question, would his career shot to new heights if he had engaged Kartel?
Dancehall deejay Khago explained to the Gleaner why he is maintaining a distance from beefs with other artists.
"It's good for the business, but when people a go tek it serious, yuh haffi tek weh from it," Khago said. "It work fi some people and it nuh work fi some. If you can laugh bout it, it good. But if you tek it serious, a nuh nutten good."
KipRich, an artist known for clashes, says beefs can greatly help an artist career and also help dancehall.
"It's not bad for business," KipRich said. "The only time it get bad is when the followers tek it personal and take it to the next level. But for the artiste, it's not a bad thing 'cause you are getting the attentions and more of your songs are getting listened to. You get shows 'cause controversy sells and you will get dubplates. It's how you deal with the situation."
Some artists refused to engaged other artists in a musical feud most times when they feel the challenger's career is not as big as theirs.
The most recent case is Bounty Killer and Mavado. Killer, who mentored the Gully Side singjay, recently drop a slew of diss songs. But Mavado simply brushed them off saying his former mentor's career is not up to his level. Fans of Bounty Killer disagree with his judgement. But would this feud help or hurt these two artists careers?
Do you think dancehall beef help or hurt the genre?
Sound off in comments below.