Real Housewives of Atlanta Reunion was aired on Sunday night April 20 and everyone tuned in.
Last month news surfaced that Porsha and Kenya had a brawl during the live taping of the show. Just as everyone suspected, the producers included the clip from the Porsha Williams and Kenya Moore fight.
SEE ALSO: RHOA Porsha Williams Arrested For Assaulting Kenya Moore, Charged With Battery
Kenya called Porsha dumb, which most of us already know, but Porsha did not take too kindly the gesture.
They then started talking about karma when Kenya says karma is coming back to bite Porsha and Phaedra for laughing at her own misfortunes. Porsha says Kenya is playing a victim and called her a wh-re from the 1990s. Kenya called her back the same thing and said she cheated on her ex-husband.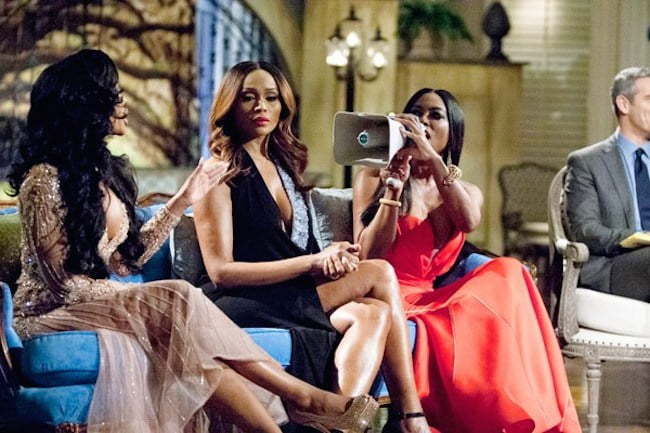 Porsha also said that Kenya vagina is rotten. Yes she did. Porsha then jumped on Kenya pulling her hair out and throwing her to the ground.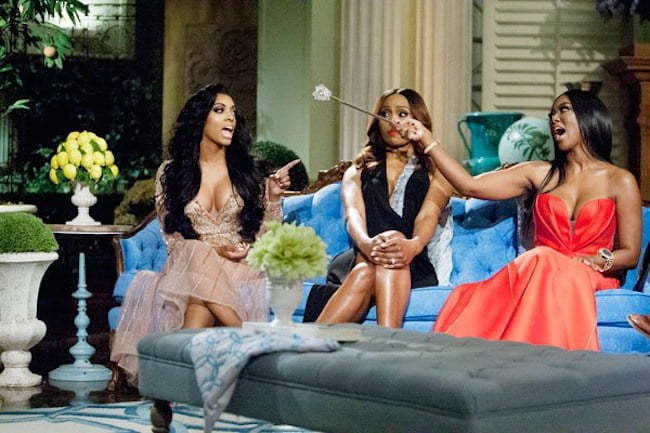 The two women were separated and Kenya walked out saying she is leaving if they do not fire Porsha. Porsha started crying because she felt embarrassed and the rest of cast members consoled her since she was having a nervous breakdown.
There are also talks that Porsha Williams could be fired from Real Housewives of Atlanta and possible join the cast of the much more drama filled show Love & Hip-Hop: Atlanta.
Watch the full video for the Porsha and Kenya fight and sound off in comments below.
Photo Credits: Bravo