Big Sean is now a single man.
The G.O.O.D. Music rapper dumped his fiancee Naya Rivera and call off their engagement after only six months of the announcement.
SEE ALSO: VIDEO: Big Sean Ft. Miguel – Ashley
According to reports, Big Sean pulled the plug because the Glee star is too jealous and controlling. There are also some wild accusations of cheating which reps for the rapper denied in a statement.
"After careful thought and much consideration, Sean has made the difficult decision to call the wedding off," reps for Big Sean told Us Magazine. "The recent rumors and accusations reported by so called or fake sources are simply untrue. Sean wishes Naya nothing but the best and it is still his hope that they can continue to work through their issues privately. We will not be commenting again on this matter."
Big Sean, 26, and Naya Rivera, 27 announced their engagement last year October, a few months after going public with their relationship.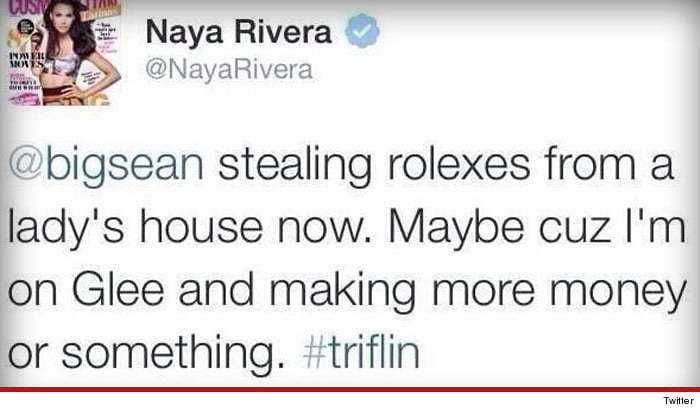 Naya Rivera sent out the below Tweet yesterday accusing Big Sean of stealing her rolex watch.
"@bigsean stealing rolexes from a lady's house now. Maybe cuz I'm on Glee and making more money or something. #triflin," Naya Rivera tweeted before deleting it.
But sources say the watch belong to Big Sean and he took it with him while he was leaving.