Defense attorneys representing Vybz Kartel and his co-accused on Monday made a no case submission before Justice Lennox Campbell in the Home Circuit court.
Kartel, born Adidja Palmer, along with Shawn "Storm" Campbell, Kahira Jones, André St John, and Shane Williams are jointly charged for the alleged murder of Clive "Lizard" Williams.
DETAILS: Vybz Kartel Trial: Judge Summoned JCF Head To Court, Defense Complain
After 46 days and 24 witnesses, the prosecution final rest its case on Monday. Defense attorneys representing the five accused men immediately proceeded to make a no case submission in the absence of the jury.
Justice Lennox Çampbell is expected to hand down a ruling tomorrow. If he accepts the no case argued by the defense, all five men could walk free as early as tomorrow.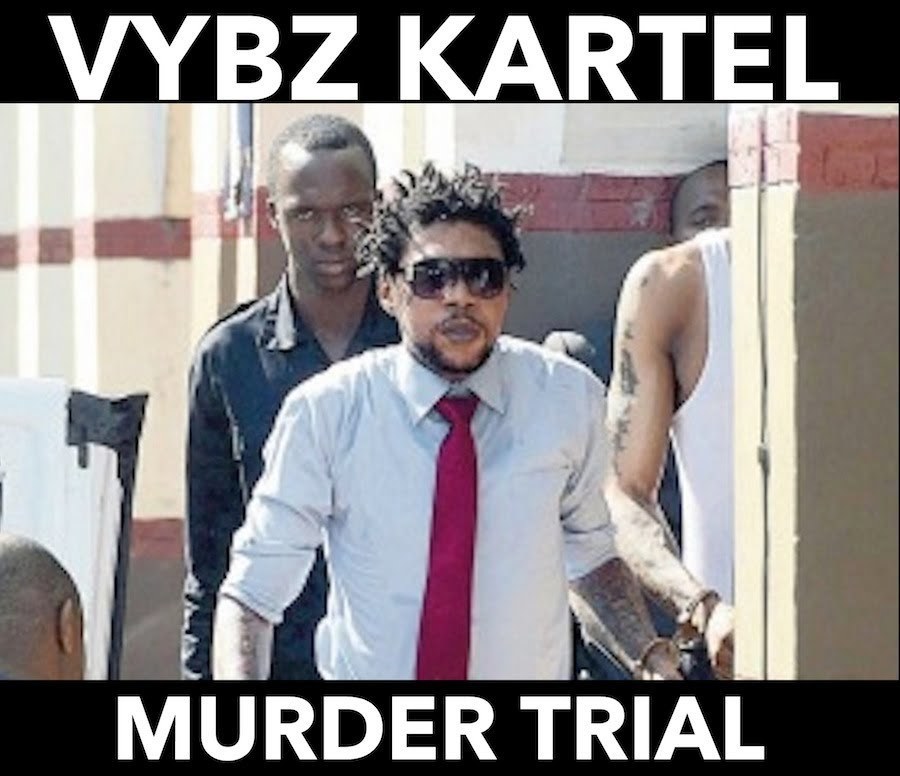 However, if the judge rejects the submission, then the defense will call its witness and make its case in front the jury.
The Crown says Kartel and his co-accused beat Clive "Lizard" Williams to death on August 16, 2011 at a house in Havendale over two missing guns.
Cops has yet to find his body.
The defense counter saying the entire case was fabricate by the police force with the aid of a bogus informant to secure a conviction.