Cassie knows her worth and its much more than an Instagram proposal.
Earlier this week Diddy got hip-hop fans talking when he posted a photo on Instagram of a Diamond engagement ring.
DETAILS: Diddy Proposed To Cassie On Instagram, Pics Of Diamond Ring
"Baby do you like it? I just want to get you wat you Like ! I just wanna MK you smile 🙂 #takedat." Diddy captioned the pic to which Cassie respond saying "I'm definitely smiling. It's perfect."
The gestured sent of a Twitter firestorm with everyone thinking Diddy finally planning to marry Cassie.
But then came this bombshell of a response from Cassie on Instagram.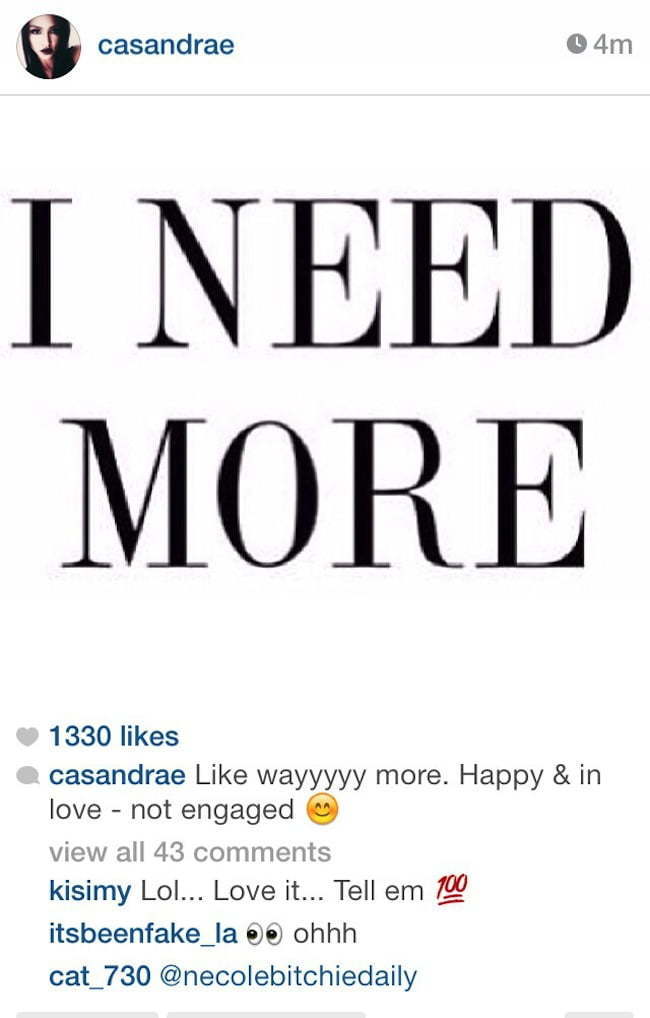 Guess Diddy will have to try harder.