Vybz Kartel is celebrating his 38 birthday today in court and behind bars.
The aced dancehall star was born on January 7, 1976 at the Victoria Jubilee Hospital in Kingston.
Vybz Kartel, born Adidja Palmer, was exposed to music from a tender age from two uncles who were aspiring musicians.
READ: Vybz Kartel Full Biography
Kartel recorded his first single "Love Fat Woman" in 1993 on Alvin Reid's One Heart Label under the name Adi Banton.
A young Kartel later formed a group in 1996 called Vibes Cartels with two other aspiring artists, Mr. Lee and Escobar.
After the group split up, he later altered the name to Vybz Kartel and launched a new career under the wings of dancehall legend Bounty Killer. In 2001 leading up to 2002 Kartel got the attention of dancehall fans with a slew of hits including "Up To Di Time," "New Millennium," "Guns Like Mine," "Most High" and more.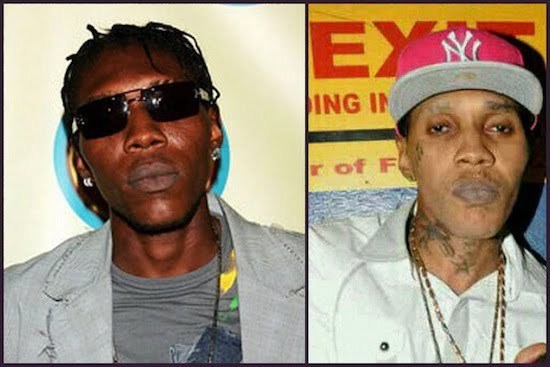 In 2006 Kartel left the Bounty Killer lead Alliance and formed his own group Portmore Empire, code named Gaza. His departure from under Bounty Killer wings would give rise to one of dancehall's most notorious feuds of all time, Gully vs Gaza, Vybz Kartel vs Mavado.
Vybz Kartel caught the attention of the mainstream music market with his 2008 collaboration with Spice "Romping Shop." The single peaked at 75 on Billboard Hot 100 and garnered a lot of attention worldwide but not without some controversy.
The single was not only banned from radio stations in Jamaica, but also faced copyright lawsuits for copyright. The single samples the Stargate-produced beat on Ne-Yo's single "Miss Independent."
Today Vybz Kartel has been hailed as one of the greatest dancehall stars of all time.