Tessanne Chin is still pinching herself to see if she really won The Voice season five and Jamaicans are still celebrating.
On Tuesday Tessanne Chin was announced the winner of season five of the Emmy-winning talent show The Voice.
EDITORIAL: What Tessanne Chin The Voice Win Means For Jamaica
She credited her win to the massive support of the entire Jamaica both at home and abroad and her coach Adam Levine.
Her new recording contract from Universal Republic Records will allow her to launched a full career in pop music and bring her music to the mainstream market.
Tessanne Chin first single "Tumbling Down," is now available on iTunes.
But lets take a look back to the top moments for Tessanne Chin on The Voice 2013.
Tessanne Chin "Try" blind Audition.
Tessanne Chin first captured the heart of everyone including The Voice judges when she performed Pink's "Try" on the blind audition on September 24.
Tessanne Chin battle with Donna Allen
Tessanne Chin showed class and confidence when she battled seasoned singer Donna Allen with "Next To Me."
Tessanne Chin performing "Underneath It All"
When Tessanne Chin performed No Doubt and Lady Saw's Grammy-winning single "Underneath It All" everyone started to take notice. She received some high praises from judge Christina Aguilera who admitted her love for Jamaican accent.The performance also cemented her place in the top 6.
Usian Bolt support Tessanne Chin on The Voice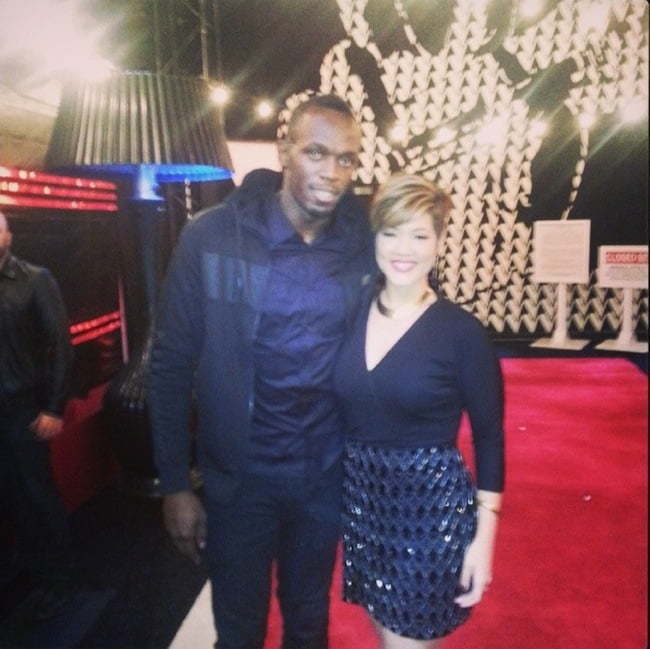 You just can't deny the star power of Usain Bolt. The Jamaican sprint legend was in the U.S. doing some promotion for his new book and for Nissan when he stopped by The Voice studio to show some support for Tessanne Chin. It did pay off because received the most votes for the first time after that night.
Tessanne Chin performing "Bridge Over Troubled Water"
Tessanne Chin overcome some personal issues with a powerful performance of "Bridge Over Troubled Water." Everyone admitted that she won The Voice from that night. That performance left her coach Adam Levine speechless and cemented her place in the Top 3.
Tessanne Chin perform Whitney Houston "I Have Nothing"
On the final live performance on The Voice 2013, Tessanne Chin performed Whitney Houston's classic "I Have Nothing" and she slayed it. Most singers stayed away from Whitney Houston songs and we all know why. But Tessanne took on one of the greatest voices in the history of music and pulled it off. That performance won her the competition.
Tessanne Chin performing with Celine Dion on The Voice
Tessanne Chin is a huge fan of music icon Celine Dion. The two first met when Celine Dion performed in Jamaica at the Jazz & Blues Festival.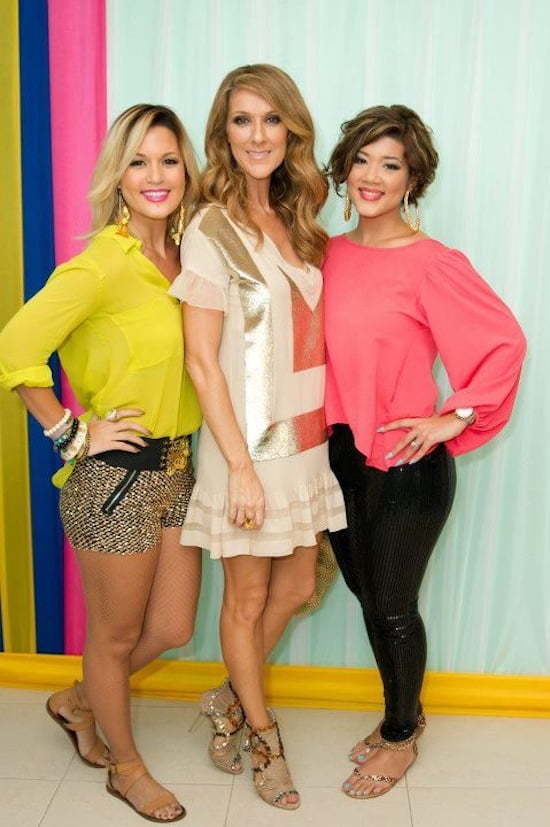 On Tuesday night Tessanne's dream came through when she performed "Love Can Move Mountains" with Celine Dion live on The Voice.
Tessanne Chin top iTunes singles chart.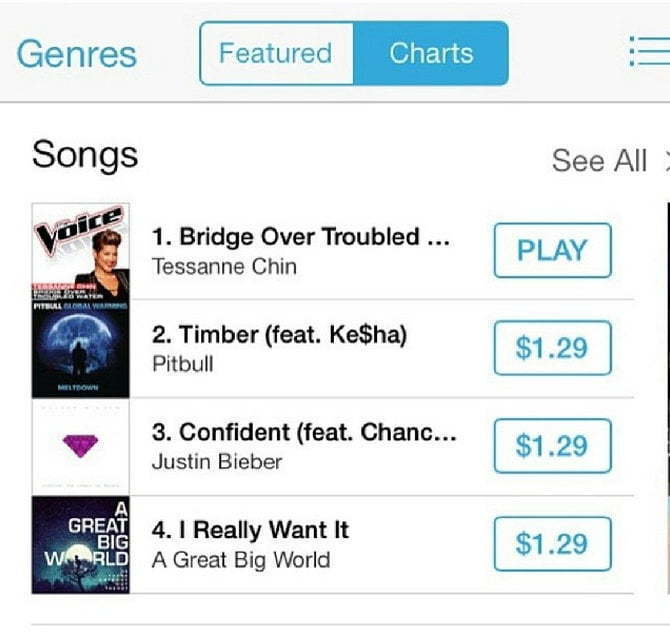 Tessanne Chin top the iTunes singles chart not once but twice. She first made it to the top with "Bridge Over Troubled Water" and again with "I Have Nothing." This gave her a huge boast since each download gave her five additional points.
Tessanne Chin won The Voice season five
Tessanne Chin's biggest moment on The Voice season five was undoubtedly when she was declared the winner on Tuesday night. It sent Jamaicans everywhere into a frenzy.
She received congratualtions from several big names in Jamaican entertainment industry and even Prime Minister Portia Simpson-Miller.