Tessanne Chin won The Voice season five on Tuesday night.
Her victory was both expected and inspiring. We are all still in awe with with breath taking talent. But what does it really means for Jamaica.
Us Jamaicans we celebrate everything over the top and the entire island and the diaspora are now celebrating Jamaica's newest star Tessanne Chin.
DETAILS: Tessanne Chin Wins The Voice 2013
Her 12 week stint on the Emmy-winning talent show united all Jamaicans at home and abroad. The evidence will forever imprint on Facebook and Twitter.
For years the world zoomed in on Jamaica for the next big track star and reggae hits, but now the world is anticipating it's next big pop star straight out of the tiny island in the Caribbean sea.
Jamaicans have a natural passion for music and entertainment and yes there are a lot more Tessanne Chins in Jamaica waiting for their moment to shine. Without doubts her victory on The Voice will inspire other talented Jamaicans to go after their dreams.
Since the 1990s Jamaica has not seen a mainstream female pop artists. The likes of Diana King and Patra captivates 1990s pop culture with their brand of Jamaican music, but now Tessanne Chin will usher in a new era of Jamaican female pop artists.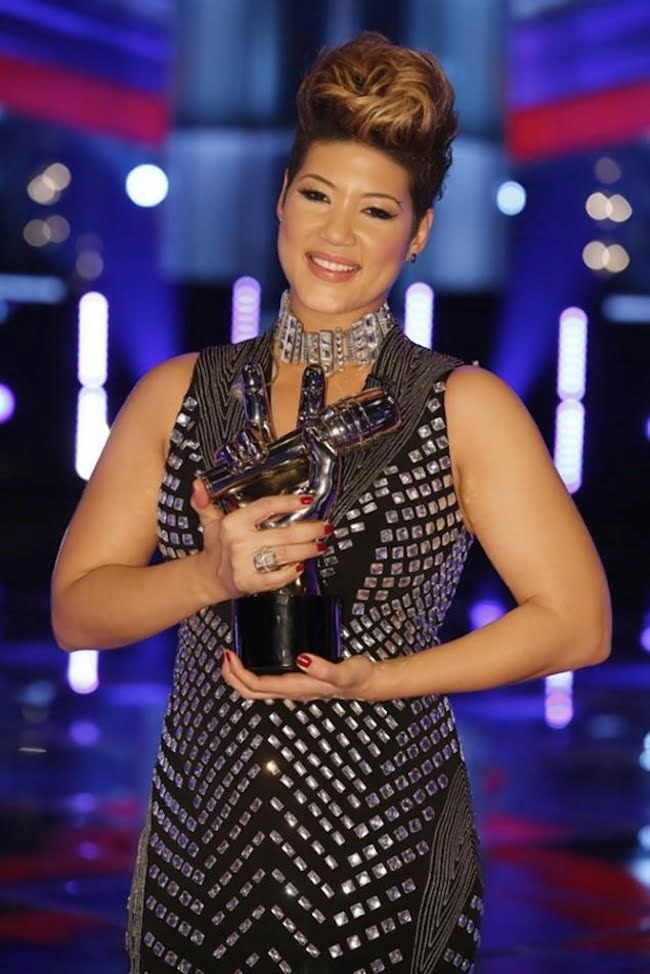 Some of us may also argued that Tessanne Chin win means much more to Jamaica than just music. It means tourism, it means recognition. But we would all agree that Jamaican culture was very popular worldwide long before Tessanne Chin.
The exposure and promotion the likes of Tessanne and Usain Bolt gives to Jamaica on a global scale in beyond comprehension. This year Jamaica is on track to receive record numbers of tourist. These are millions of folks from all corners of the glode flocking to the island not just for the pretty beaches, but also for some authentic reggae music, jerk chicken, ackee and salt fish and lets not forget yellow yam.
The thing "tun up."
Yes the popular urban phrase "turn up" originated from Jamaican culture too.