Tessanne Chin journey on The Voice has inspired not just an entire nation, but the entire world, and her win tonight could be a game changer for the Emmy-winning talent show.
Tessanne Chin is cruising to the finish line the hot favourite to win season five of The Voice tonight and take home the grand prize of a recording contract and $100,000 cash.
WATCH: Tessanne Chin Performed "I Have Nothing" The Voice Final Dec 16 [VIDEO]
But what her win will mean for The Voice?
Tessanne Chin will be the first contestant outside of the United States to win The Voice. The Jamaican songstress also brought some of the biggest ratings the show has ever seen.
An inside source on The Voice, told Urban Islandz today that Tessanne Chin is the likely winner and her win will open the flood gates for more contestants outside the U.S. to audition for the show.
"Tessanne is one of the strongest performers we have seen on the show," the insider told us.
"Her win could inspire more aspiring artists from outside the United States to audition for season six and beyond, and we are already anticipating that," the source continues.
"This year we've seen our ratings grow so it will be impossible for the producers to ignore outside contestants, but we will see how it all unfolds," the sources added.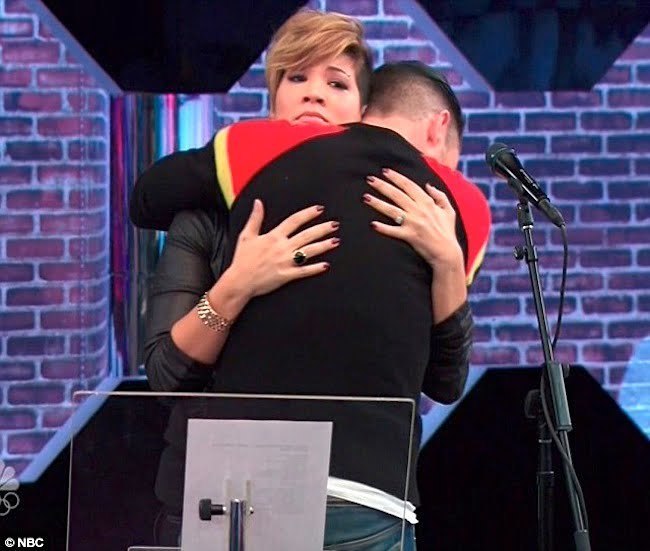 Tessanne Chin received a standing ovation from the audience when she performed Whitney Houston's monster hit "I Have Nothing" on Monday night.
The performance left her coach Adam Levine speechless and later went on to top the iTunes singles chart.
She even won the support of many big name celebrities in music and the media including CNN own Piers Morgan.
Beat dem bad @Tessanne ! #Jamaica #Voice

— Piers Morgan (@piersmorgan) December 17, 2013
Do you think Tessanne Chin win will be a game changer for The Voice?
Sound off in comments below.