Tessanne Chin currently top the iTunes singles chart with "I Have Nothing (The Voice Performance)."
The Jamaican songstress rose to the top of the music download chart after solidifying her placed on The Voice 2013 as a world class vocalist.
WATCH: Tessanne Chin Performed "I Have Nothing" The Voice Final Dec 16 [VIDEO]
Whitney Houston is a huge shoe to fill in the music world, but Tessanne Chin pulled it off flawlessly. She received a standing ovation from the audience and left her coach Adam Levine speechless for the second week straight.
Tessanne Chin also topped the iTunes chart last week after performing "Bridge Over Troubled Water."
The "Hideaway" singer also cracked the iTunes top ten singles today with her duet with Adam Levine, The Beatles "Let It Be."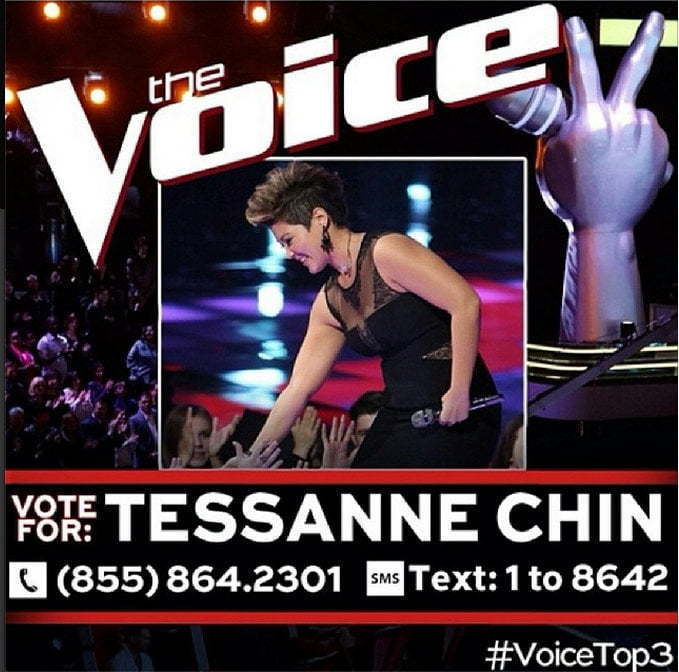 Tessanne is going into tonight's final show as the hot favourite to win The Voice 2013 and take home to Jamaica a recording contract and a cash prize of $100,000.
To vote for Tessanne Chin call 1-855-864-2301 or text 1 to 8642. Voting ends on Tuesday at 11 a.m. EST.
You can also helped Tessanne Chin win by downloading her singles on iTunes. Each download gives her five points towards her final tally.