Rihanna is ignoring all the chatters about hair loss as she debut her latest style.
The Bajan pop beauty is now sporting a shoulder length hairstyle and she look gorgeous. Rihanna was also spotted out in New York City on Sunday night showing some skins.
WATCH: Rihanna Gets Her Twerking Game On Again, Or Is This One Wining [VIDEO]
Rihanna rocked this really short black-velvet bodysuit straight from her latest River Island collection.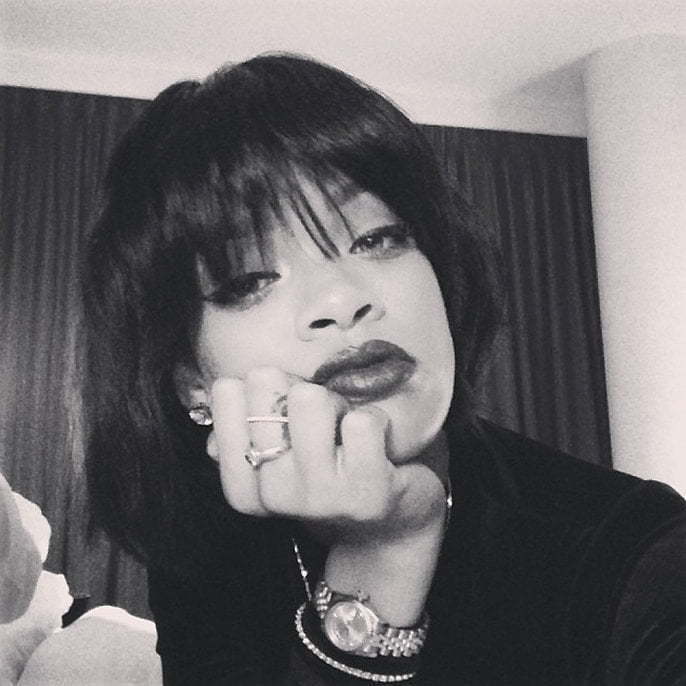 Luckily it was not all that cold in NYC on Sunday but she did cover up portion of her toned legs in a thigh high suede boots.
Rihanna has been busy jetting across the world touring for most of the year. But now that her hugely successful Diamonds World Tour as ended, we are seeing a lot more of RiRi.
Last week she made tabloid headlines when she popped up at a club in Houston with Drake.