"A So it Go" Justice must stop in Vybz Kartel's case and Jamaica.
As a child growing up in Jamaica who saw many of his friends dragged to the police station or roughed up for simply being at a neighbourhood dance wearing a pair of shoes with suede, I felt that abuse by the police and injustice on a whole in Jamaica fell in the "so it go" category.
I remember hearing Peter Tosh's interview about his negative experience with police giving a blow by blow account (pun intended,) I read about Agana Barret suffocating in a police lock-up; from the scrimmage field where I played football during lunch at school, I witnessed many beatings and the constant refrain when I inquired why was simply "A so it go."
DETAILS: Vybz Kartel Second Murder Trial Starts Today, What To Expect
However, in recent years, one notices a surge of "Justice Watchdogs" and individuals that are quick on the scene of any incident that is suspected to be unjust – they usually make it in time to have a sound bite on the evening news. If they miss the cameras, they then call a Press Conference and bang on the desk promising to get to the bottom of the situation.
Whilst I accept that for many this is a case of something better than nothing, I ask who is going to get to the bottom of the Vybz Kartel situation? Who is going to bang on the desk for him? I tried a few times; visiting Indecom, writing Open letters to the powers that be and tried to reach out to Amnesty International as I felt that the litany of oddities in his cases are quite astonishing.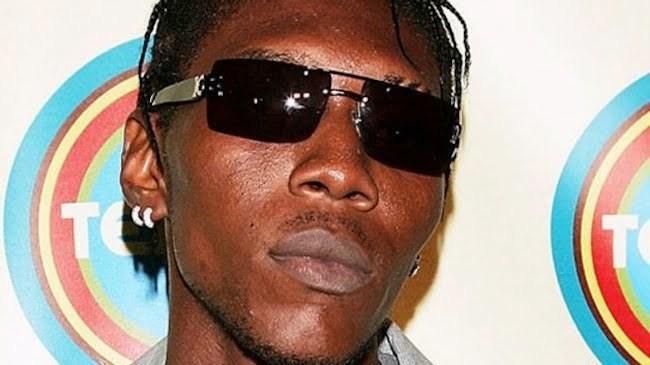 In the summer of 2011, a Senior Police officer came on National TV and insinuated that a very popular St. Catherine Dancehall DJ is tied to 5 murders which he would soon be apprehended for. On several occasions, they have been reports of an overwhelming amount of evidence that would make conviction on these murders rather easy for the Prosecution.
With Adidja Palmer's arrest, the speculation by many that he was indeed the referenced popular DJ from St. Catherine was confirmed. On the day of this man's arrest he was paraded in handcuffs on National TV going from house to house, something that I never saw before and have never seen again on National TV with any other individual other than Adidja Palmer from the days of JBC until today.
WATCH: Official Video: Vybz Kartel – Georgina
Since his arrest, there have been accusations of witness tampering, contraband using, phone hoarding and illicit note writing – none of which has even been proven in a Court of law as far as the public has been told, so why are unproven accusations left in the public domain to prejudice a case or is it a case of "so it go?" According to his attorneys, several of these accusations have been used as evidence to prevent bail and at a minimum prejudice the minds of potential jurors. Where were the justice watchdogs then? Or a "so it go."
This man, after being incarcerated for a year and four months once showed up to Court only to find that there was no jury to hear his case and told to come back four months later ; again "so it go." Note that, "come back in 4 months" was for a case that the presiding judge had to eventually instruct the jury to return a verdict of Not Guilty for lack of evidence/witnesses and the consequent inability to present a viable case to prove guilt some six months later. Before that case could have started, the accused had to endure trips to Court only to find out that there was no available Courtroom or learn on another day that pertinent documents to start his case were unavailable. Occurrences such as these delayed his exoneration in that case – where were the watchdogs then? Who pounded the desks then? One can only draw a singular conclusion – "so it go."
In a few days, this man's legal journey reaches another major intersection as the second murder case (not sure what happened to the other three) is scheduled to start in a matter where the accused's lawyer said on a You Tube Video, is even weaker than the one that was previously thrown out. If there is no jury, no Court rooms, no documents again– will it be "so it go" again. Will he be told to come back in 4, 5 or 6 months; a year? My view is, it is only because it is Vybz Kartel – is "so it go."
Justice Watchdogs, the judiciary, politicians, prosecutors, – it is time to end so it go Justice for Vybz Kartel and for Jamaica in general. Despite the fact that it appears nobody cares when it is Vybz Kartel; many of us, the children who grew up in a "so it go" justice system are asking the powers that be to find evidence to convict, assemble a jury, start a trial or send the man home to his children because at some point we have to be able to tell the next generation " Anuh so it go" – justice for one, justice for all whether you sing slack songs or not.
I remain, admittedly biased and concerned,
Michael Dawson
Co-Author and Business Partner of Vybz Kartel