Mr. Vegas is making good on his promise to not only defend himself, but to also launch a full out attack on Bounty Killer.
The "Sweet Jamaica" deejay has been getting a lot of praise from his fans after releasing a new diss track aimed at the dancehall legend this week titled "Bury Him Fuss." Bounty Killer fans have also been pushing back calling the track weak.
NEWS: Mr. Vegas Want To Clash Bounty At Sting "I Am Ready To Slay Goliath"
Mr. Vegas has also publicly stated that he want to clash Bounty Killer at Sting 2013 but so far the Warlord has been quiet.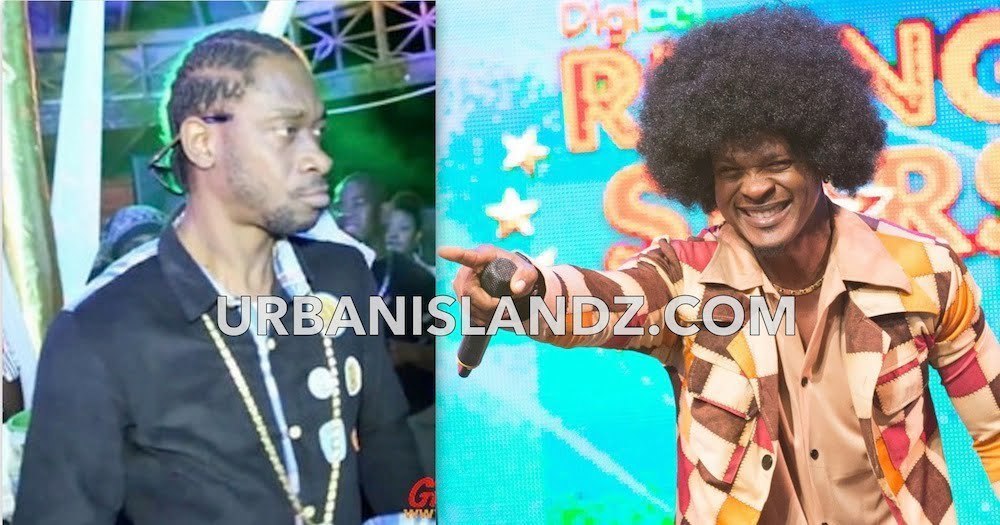 Mr. Vegas new Operation Bury Dem EP
After seeing the overwhelming response to the diss track "Bury Him Fuss," Mr. Vegas has decided to release a full EP containing on Bounty Killer diss tracks.
Sources close to the "Bruk It Down" deejay told Urban Islandz that most of the songs are already recorded and the new EP Operation Bury Dem will be available for free download soon.
"A them first start the war and now them silent, them only bad pon Twitter," the source said. "Look out for the new Vegas EP Operation Bury Dem soon it ago hard and wi a give it to the fans free."
Bounty Killer has yet to respond to Mr. Vegas attacks since their recent fiasco on Twitter.
The decade old feud between the two, reignited this summer when Bounty Killer posted a photo on his Twitter page of Mr. Vegas rocking a retro plaid outfit and afro.
Mr. Vegas bite back at the Alliance deejay calling him an aging dancehall bully. According to Vegas, their beef started over a side chick who both deejays had an affair with.
Do you think Bounty Killer should respond to Mr. Vegas on wax?
Sound off in comments below.