Tommy Lee Sparta is currently recuperating at home following an accident last weekend.
The dancehall star received non life threatening injuries when he crashed his blue convertible early Sunday morning while en route to his birthday party in Montego Bay.
Sources close to the "Uncle Demon" deejay told Urban Islandz that he was discharged from the hospital late Wednesday after doctors felt satisfied about his condition.
NEWS: Tommy Lee Sparta Injured In Deadly Car Crash [PHOTO]
"Sparta is doing good and is happy to be home with his family," the source told us. "He did a surgery on his leg and its now in a cast. He got some pain killers because he is in a lot of discomfort from pain."
Photos from Tommy Lee car accident.
The source told us that the Mobay deejay is lucky to be alive after his convertible car flipped several times.
"Judging from the scene of the accident he is lucky to be alive but god is watching over him, Tommy Lee is a soldier and will be back on the road soon," the source added.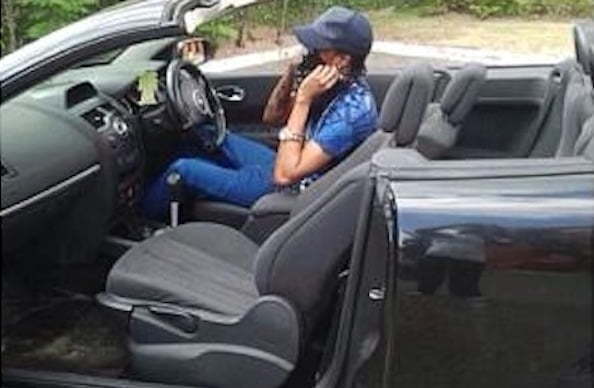 The source could not confirmed whether or not Tommy Lee will be performing at Sting 2013 in just over a month, but says the dancehall star is currently writing some new singles in his down time.
Yesterday Tommy Lee posted a short message on his Facebook fan page thanking his fans for their support.
"Respect for all the well wishes, all the good words and prayers. Big up unnuh damn self!" Tommy Lee said.