Buju Banton is not giving up his fight for freedom against the odds.
The Grammy-winning reggae singer has enlist the service of a new attorney Charles Ogletree after his previous lawyer Chukwe Lumumba removed himself from the case.
NEWS: Buju Banton Co-Accused To Be Released From Prison This Month
Lumumba, who replaced Buju's first lawyer David Markus, was elected mayor of Jackson, Mississippi and could no longer provide legal services to the reggae star.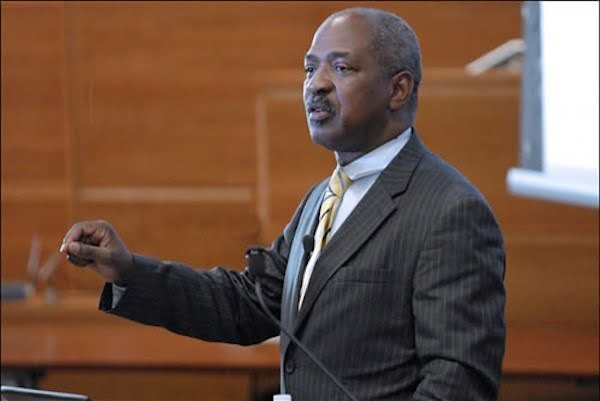 Charles Ogletree is a law professor and the director of the Charles Hamilton Houston Institute for Race and Justice at Harvard University. He has also written several books on legal topics.
Buju Banton seeking new trial.
Buju Banton is seeking a new trial to overturn his drug trafficking conviction on the grounds that a jury was held in contempt of court orders.
Mark Myrie, Buju Banton's government name, is currently serving a 10-year sentence in a Florida prison.
He is schedule for release in February of 2019.