Rihanna is usually the trend setter but this time the Bajan pop star is under fire for copying Chris Brown's girlfriend Karrueche Tran.
Rihanna stepped out last night for Halloween wearing a Latina gangster outfit. But this comes two days after Karrueche Tran wore an almost identical costume.
PHOTO: Rihanna Gets Some Henna Art Tattoo On Her Hand
"My chola name was #ShyGirl," Rihanna captioned one photo.
This was Karrueche Tran on Tuesday night out partying with some friends for Halloween.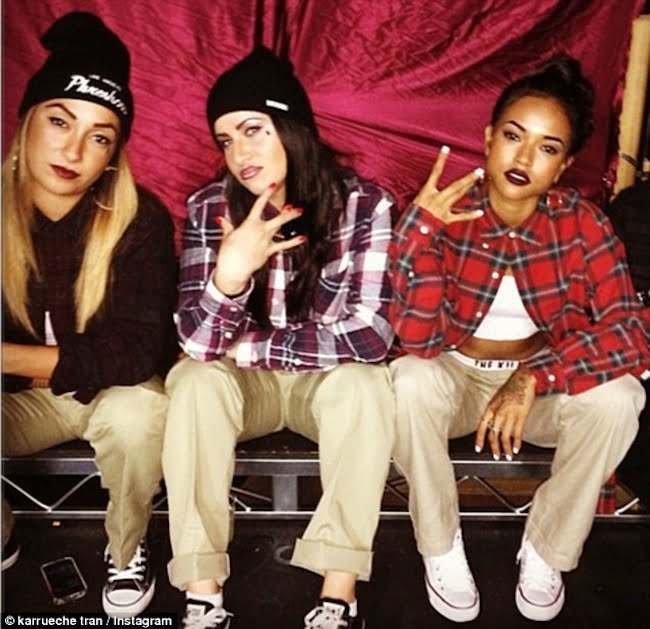 On Thursday night Rihanna wore this outfit. Perhaps she is mocking Karrueche or maybe she is just making a statement that I am badder.
Karrueche Tran fans are going in on Rihanna on Twitter and Instagram over the outfit.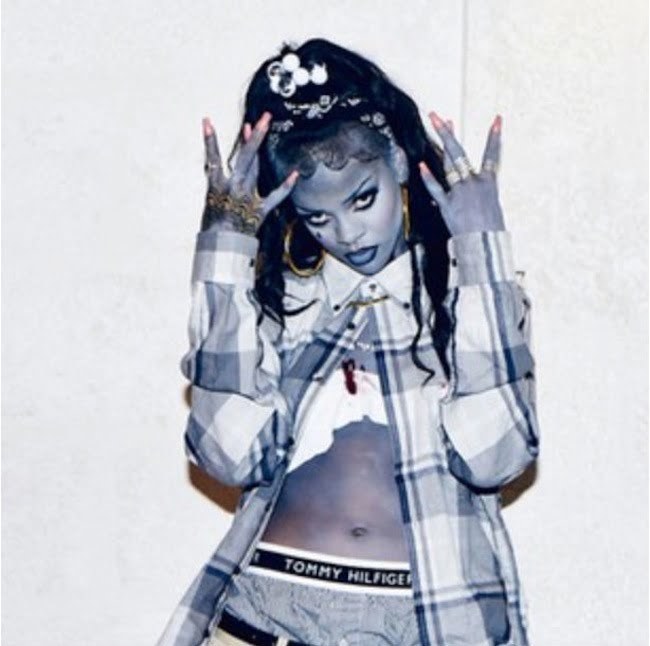 We thought this rivalry was over and done with but clearly its nowhere near.
gallery"68518,68508,68507,68502,68504,68506″]